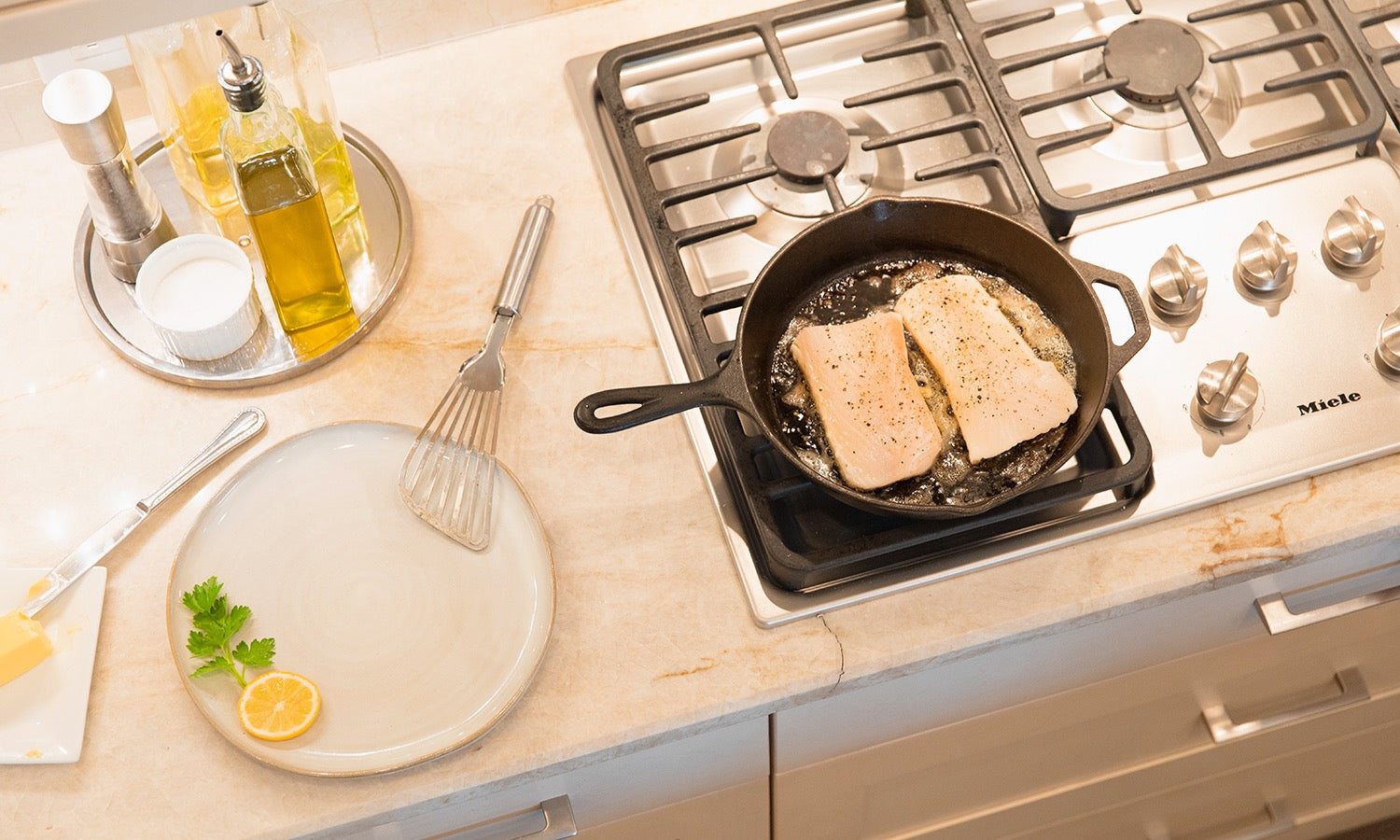 Eat Seafood 2x per Week to Meet Your Omega-3 Needs
What's with Omega-3's?

Many of you may know that Ashley is actually a registered dietitian nutritionist, and knows the incredible value of Omega-3 fatty acids in maintaining general health and in the prevention and improvement of chronic disease.

Omega-3 fatty acids found in seafood are derived from phytoplankton, a source of food for many fish.

The amount of total fat and omega-3 fatty acids varies depending on diet, location, age, reproductive cycle, and health status of each species. But, in most cases the amount is related to the total fat content of the species. Since a significant portion of this fat is omega-3 fatty acids, the oily fish (like our Sablefish, Salmon and Albacore Tuna) have the highest level of omega-3s.

The American Heart Association Recommends eating 1000 mg per day of Omega-3's, and consuming 8oz of fatty, oily fish twice per week.

Through food alone, you could meet the requirements of 1000 mg daily by eating the following amount of Premier Catch seafood below:

8oz Portion Wild Alaskan King Salmon 2x/week

6oz Portion Wild Sablefish (Black Cod) 2-3x/week

6oz Portion Wild Alaskan Sockeye Salmon 5x/week

1 can Premier Catch Canned Albacore Tuna 4x/week

Of course, you can supplement using Fish Oil pills or liquid, but it's always good to get as much as you can through whole foods first. Dietitian's orders!

We are proud to provide your family with wild, sustainable, healthy and local seafood.