The Story
Founded in June of 2020, Premier Catch is proudly women-owned and family-operated in the Pacific Northwest by sisters-in-law, Joci and Ashley Besecker. They source premium, wild-caught seafood from Alaska and the Washington/Oregon coast.
Joci and Ashley have a deep-rooted connection to the seafood industry, having married into it. Their respective spouses, Jeff and Tyler Besecker, are the sons of the illustrious Dana and Jill Besecker, the founders of the Dana F. Besecker Company. Dana's vision and hard work transformed his one-man enterprise into a thriving global wholesaler and processor, supplying wild seafood to more than 54 countries.
As the Dana F. Besecker Company solely focused on wholesale dealings, Joci and Ashley saw an opportunity to make this exceptional resource available to consumers. Thus, Premier Catch was born. Regrettably, Dana passed away in 2022, but his legacy of honesty, transparency, and integrity lives on. Joci and Ashley take great pride in upholding his high standards and providing access to the premium wild seafood that his connections afford them.
The Women Behind the Brand
This dynamic duo complement each other seamlessly, bringing their unique talents to the creation of Premier Catch.
Joci confidently leads as the CEO, skillfully overseeing daily operations and orchestrating scalable solutions to meet customer demands nationwide. She's dedicated to maintaining Premier Catch's wholesome family culture, which sets it apart from competitors.
Ashley serves as the Director of Health and Nutrition, with a wealth of knowledge in the field. She's an accomplished registered dietitian nutritionist, certified dietitian, and nutrigenomics specialist, having studied at prestigious institutions such as Pepperdine, Vanderbilt, and Stanford. Additionally, Ashley sits on multiple seafood and sustainability boards across the country and works with over 20 professional athletes worldwide. Ashley's passion lies in sharing the science of nutrition for longevity, emphasizing the crucial role omega-3s play in promoting a healthy and fulfilling life. Her expertise is showcased in her Seafood & Nutrition blog, where she provides valuable insights and tips for optimal health.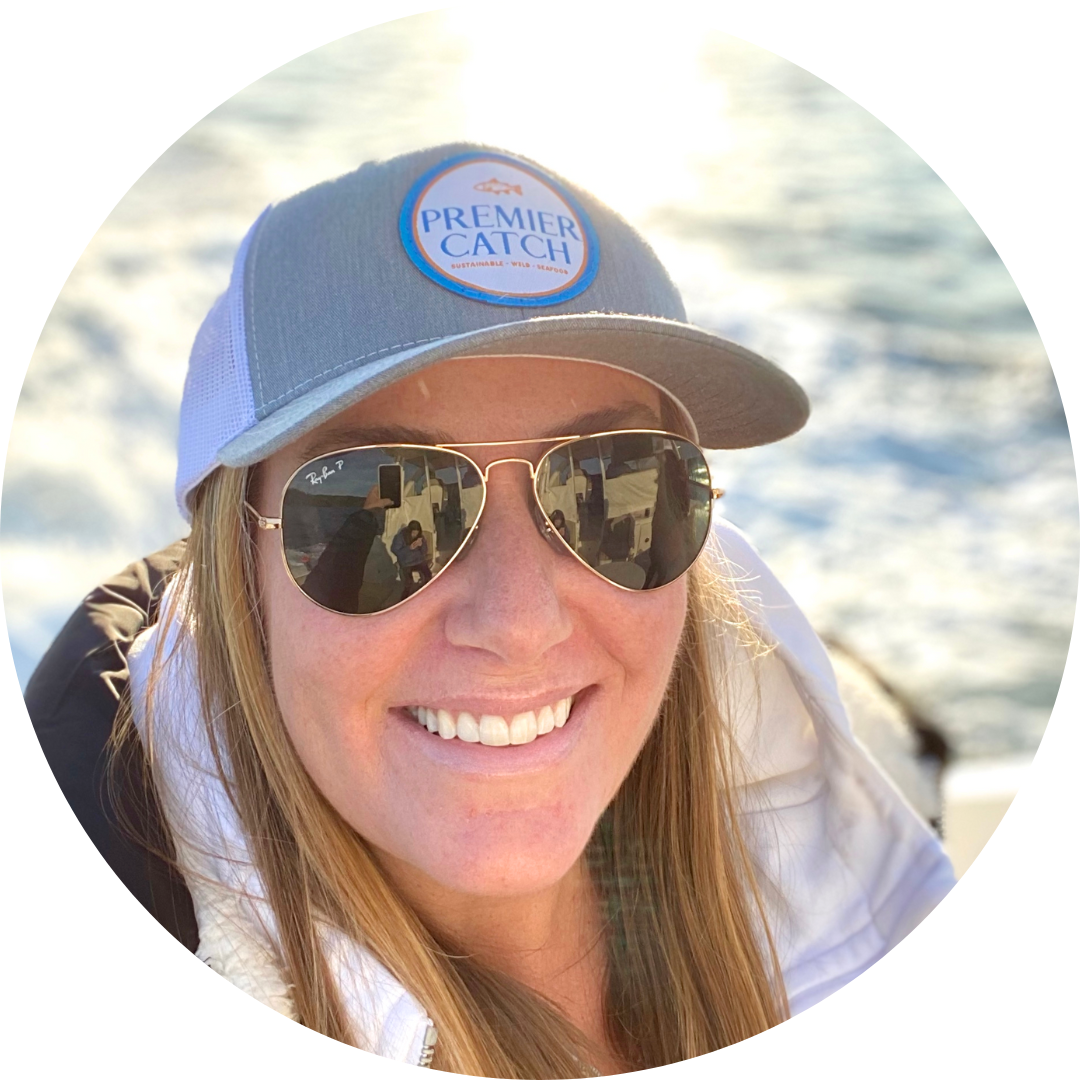 Meet
Joci Besecker
Co-Founder / CEO
Born: Salem, OR and oldest of two.
Kiddos: Mother to 2 teenagers.
Degree: BS in Cell & Molecular Biology, University of Washington
Career before Premier Catch: Interior Design, Graphic Design, Full Time Mom & Family Manager.
Best part of starting a seafood business: Our happy customers, hands down.
Biggest fear: Birds.
Hobbies: Anything with my family, tennis, skiing, cooking and traveling.
Favorite drink: Black coffee and Pinot Gris
Favorite Premier Catch seafood: Sockeye Salmon & Spot Prawns & Scallops & Halibut...basically anything I can make into a taco or some sort of bowl!
Favorite Premier Catch Kitchen recipe: Sheet Pan Halibut Tacos & Salmon Poke Bowls
Favorite restaurant: Nishino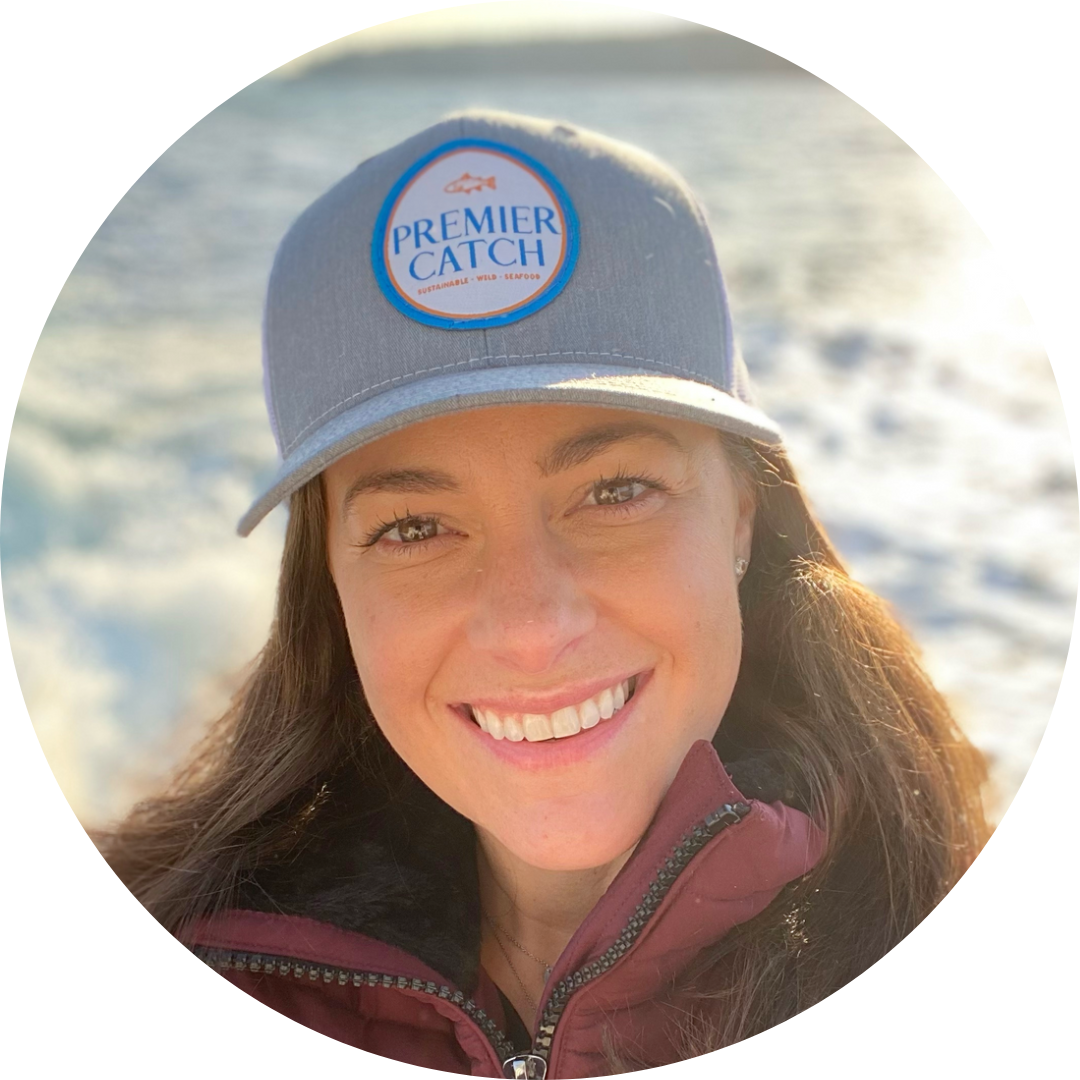 Meet
Ashley Besecker, RDN, CD
Co-Founder / Director of Health and Nutrition
Born: Seattle, WA and oldest of three.
Kiddos: Mother to young 2 girls.
Scariest part of starting a seafood business (during Covid): The health department!
Best part of starting a seafood business: Being able to have drinks with my brother and sister in law for business meetings.
Biggest fear: Karaoke.
Hobbies: Reading, traveling, listening to podcasts and relaxing with family.
Favorite Premier Catch seafood: I can't choose just one!

Favorite Premier Catch recipe: Pan Seared Scallops in Burre Blanc
Favorite beverage: Water and Margaritas
Favorite restaurant: Purple, Carmines, Merrimans
Multi-column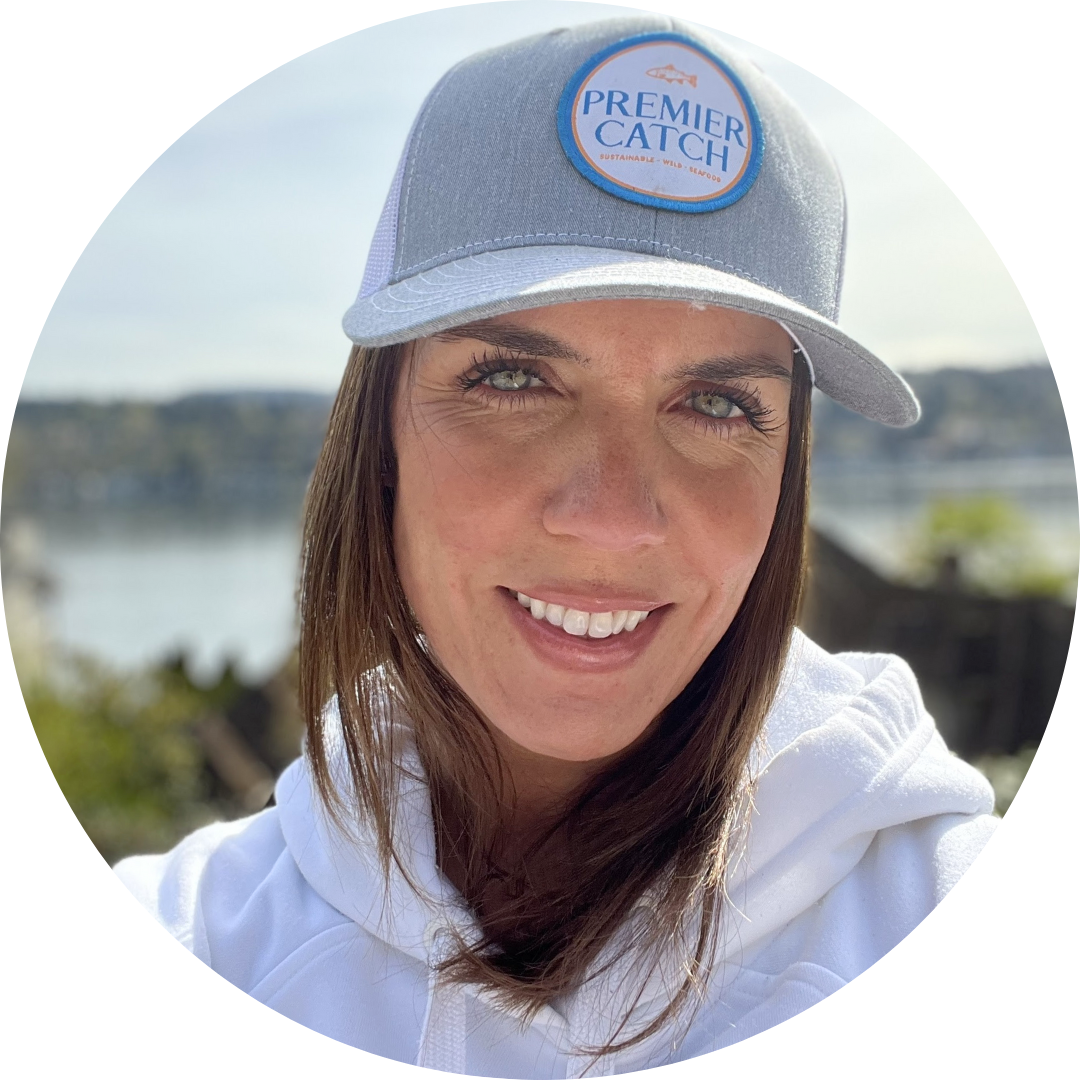 Meet Shannon
Shannon is our Marketing Director and is responsible for managing our monthly marketing campaigns. She organizes marketing themes and promotions, plans the editorial content for newsletters and produces email campaigns and related digital communications for Premier Catch.
Shannon grew up in the Seattle area, graduated from UW and spent her summers on Vashon Island with her family, boating, fishing and exploring the Puget Sound. She loves boating in the summer, skiing in the winter and playing tennis year-round and her favorite place to be is anywhere near the water. She has three adorable girls and one very active husband - they keep her very busy but extremely happy!
Favorite PC product: Top three: King salmon, King Crab, Canned tuna
Favorite PC recipe: Holiday Halibut
Favorite beverage: I love black coffee and wine of all colors!
Favorite restaurant: I have two! Westward and Merriman's
Meet Sarah
Sarah is our Community Engagement Manager and helps us respond to customers, book new locations for our pop-up shops, and generally engage Premier Catch within the local community. If you contact us through social media or via phone, you will find Sarah on the other end happy to answer any questions about our products and services. Joci and Sarah have been friends for over 22 years and share a similar drive and passion for detail and getting things done right.
Sarah is native to Seattle, graduating from WSU, and lives with her husband and three rambunctious boys in Bellevue. They enjoy summers boating around Lake Washington, fishing & crabbing in the San Juan Islands.
Favorite PC Product: Halibut, Dungy, Smoked Salmon Dip
Favorite PC Recipe: Halibut Chimichurri
Favorite Beverage: Ice cold lime Bubbly water
Favorite Restaurant: Nishino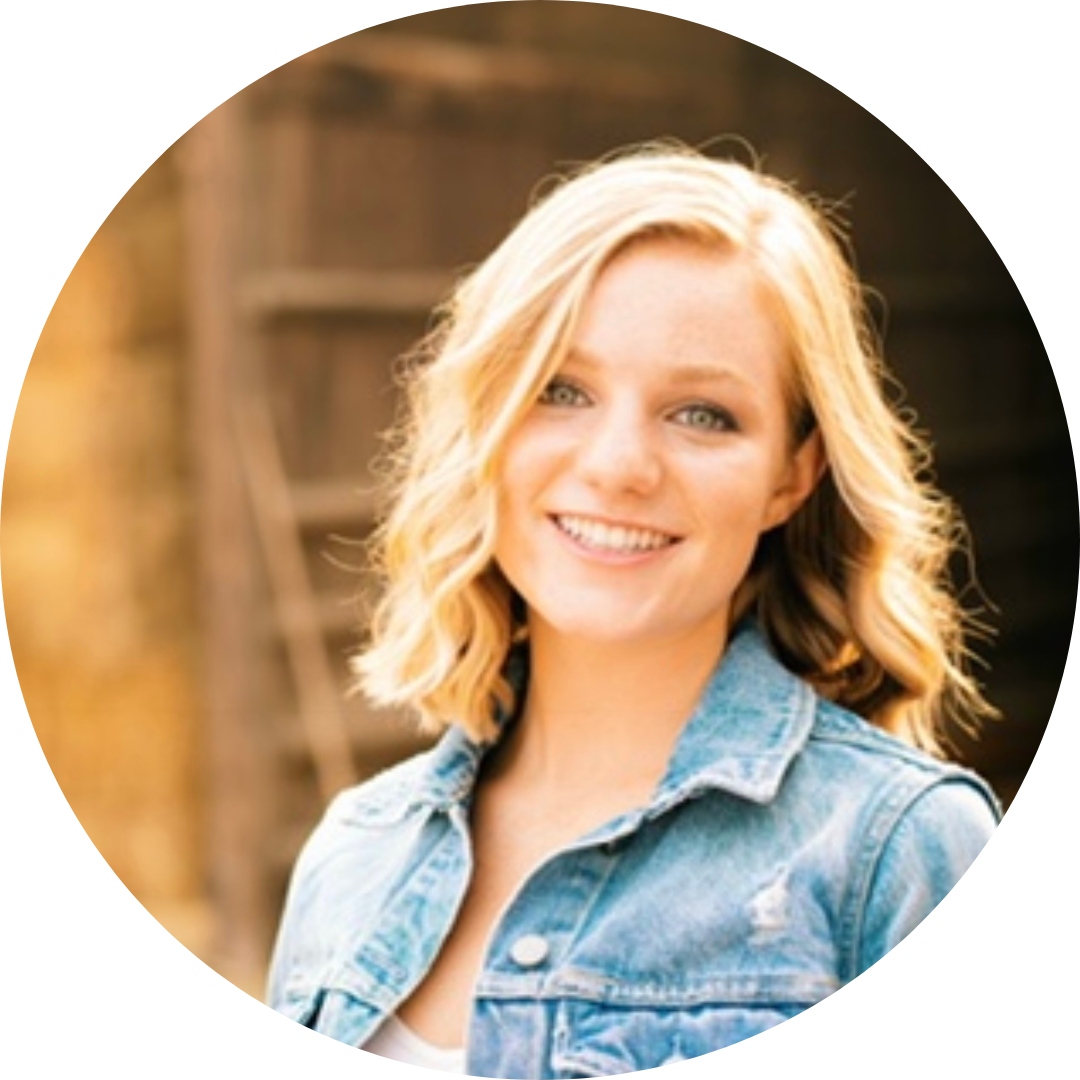 Meet Declan
Declan is our summer marketing intern and our lead recipe developer. Declan grew up on Mercer Island and now lives in Austin, Texas, studying MIS and Entrepreneurship at UT Austin McCombs School of Business.
Declan is passionate about cooking, health, and wellness. She enjoys creating nutritious, delicious recipes for Premier Catch - and the social media content to go with them. Declan also assists Ashley in researching and writing blog posts on seafood nutrition. In addition to cooking and writing, Declan loves travel, surfing, skiing, practicing photography, reading, and all things health and wellness!
Favorite PC product: Wild Alaskan Sockeye Salmon
Favorite PC recipe: Tortilla Soup with Bay Shrimp (so hard to pick just one!)
Favorite beverage: Aperol Spritz
Favorite restaurant: Seattle: Agua Verde and Momiji
Austin: Aba and Mushashino
meet
F/V Marilyn J
The F/V Marilyn J is was built in 1989 in Boring, OR. But life as the owners of the Marilyn J is anything but "Boring."
The Marilyn J is 58' in length and 26' wide. She boasts a Cummins K19, 600 horsepower engine and holds 3,800 gallons of diesel fuel. We purchased her in December of 2016 and she has since become a wonderful addition to our family fishing business, catching a lot of our halibut and sablefish.
The F/V Marilyn J's home base is in Bellingham, WA but she spends most of the year in Alaska and along the WA/OR coast. At her max, she can hold 70,000 pounds of fish. When preparing for the trip to and from Bellingham and Alaska, she will hold up to 12 tons of ice and will take enough bait for at least one fishing trip -- which is often 10,000 lbs per loading.
The F/V Marilyn J sleeps our trusted Captain Mark and his four crew members. They will often spend up to a week out at sea.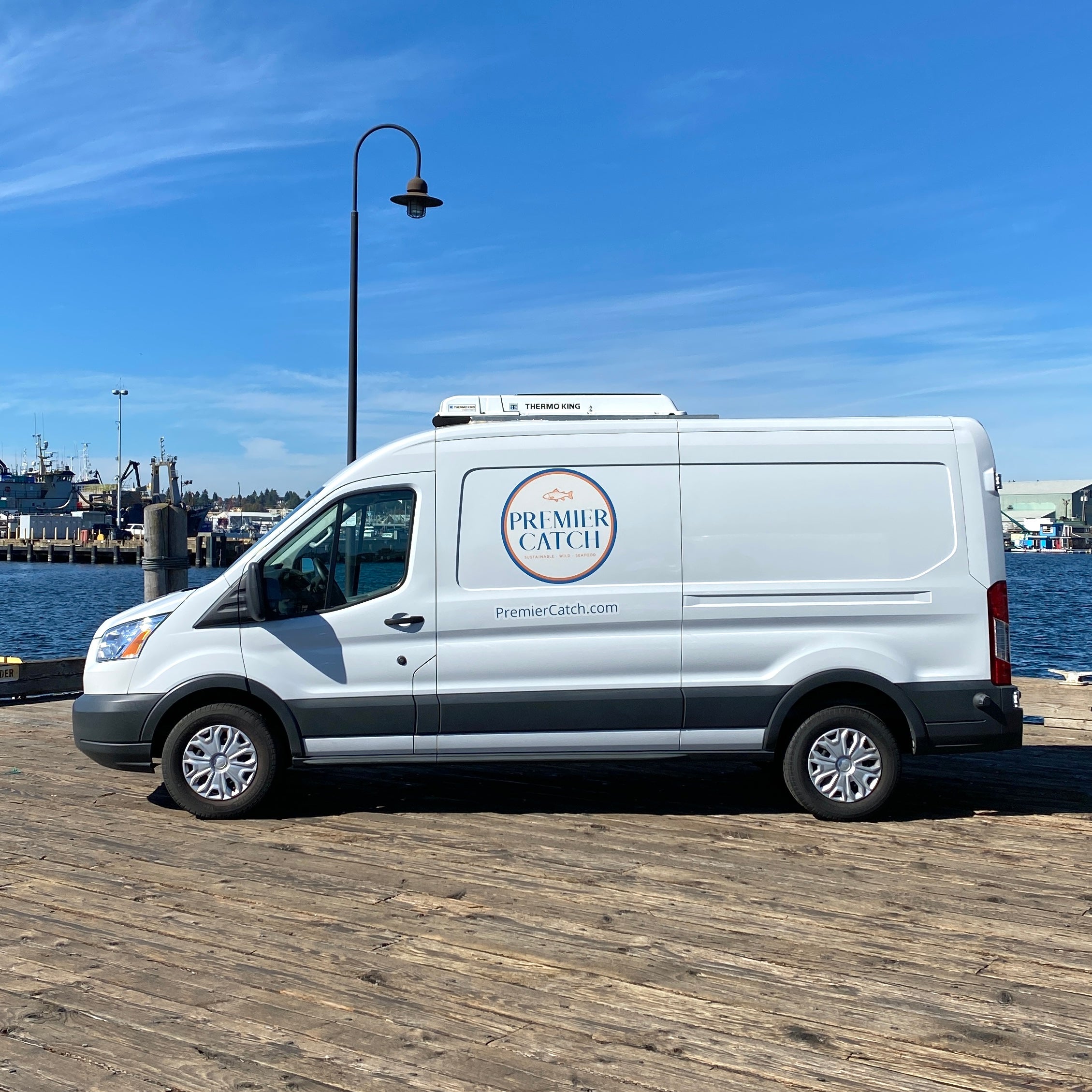 meet
"Saucy"
If you're a local Seattle customer, chances are you have met Saucy at a Pop Up Shop or Farmers Market or have seen her cruising the streets making deliveries.
Saucy is a 2018, Ford Transit 250 and is fully insulated and equipped with a ThermoKing V520 cooling system. This system allows us to transport our flash-frozen seafood at below zero temperatures to our events and local customers. We often argue over who gets to drive her.. (wink wink).
Saucy was officially given her name in 2020 by Ashley and Tyler's youngest daughter, Gianna. It was the perfect fit, as "Saucy" is what Jeff and Tyler's grandfather used to call Joci.