6 - 8 oz portions (total weight 3 lbs) Wild Pacific Halibut
Individually Vacuum Packaged

Flash Frozen
Skinless/Boneless
Free nationwide shipping over $125 
Our Wild Pacific Halibut come from the central Gulf of Alaska and are caught sustainably using longline fishing techniques. Wild Pacific Halibut are known for their flaky and firm texture and mild flavor. 
As a personal side note, Ashley's great grandfather was a halibut fisherman on the fishing vessel, "The Grant", over 100 years ago! The photo of the recipe book was passed down through the family from her great grandmother ❤️ 
Serving size: One 8 oz portion will feed 1 adult or 2 children.

This product is individually frozen and will store in your freezer for up to 12 months.
Defrosting your fish: click here.
Check out our halibut recipes here

.
 Wild product of USA.
Did you know that halibut can grow to over 500 lbs? To learn more about Wild Pacific Halibut click here. 
Customer Reviews
Always the Best
It is always perfect in every way, the product quality, the shipping quality and the excellent customer services such as shipping with the shipper that provide the fastest delivery service. Also, thank you for the very nice gift box of the can of albacore and the truckers hat! I am indeed a loyal customer. I only order any sea product from your company.
10/27/2022
Jennifer L.

United States
Fabulous fish!
Really impressed by the quality of both the salmon and halibut (what I ordered). Love the portion sizes. Makes things so easy. Will definitely order again.
10/24/2022
Michael W.

United States
Awesome Halibut
Second time purchasing halibut. This is sooooo good and so easy to cook. I have pan seared this halibut in a cast iron skillet with some olive oil for 3 1/2 minutes per side. I add a little butter and lemon juice in the final minute and spoon it over the halibut steaks. It is just awesome. We really enjoy this for "fish night" at our house. Thanks Premier Catch.
10/23/2022
Marty M.

United States
Love it!
Clean, versatile. Fish tacos, Ceviche, Panko and pecan crusted etc. etc. delicious! Thanks ladies
10/15/2022
Marty M.

United States
I like it so much I give it to my friends as well
The halibut is so versatile you can make fish tacos, ceviche, breaded with Panko and pecans, Serve it with lemon butter and garlic etc. etc. etc. so much you can do with it. Thanks for a great product!
10/10/2022
Karin P.

United States
The best halibut!
The halibut is delicious! When I defrost the individual packets and cut them open, there is no fishy smell. It arrives quickly packed on dry ice, I signed up for a subscription and I can easily skip an order if we are not ready for the next scheduled delivery.
08/07/2022
Michael W.

United States
Best fish we have ever eaten. Period.
We used blackened seasoning and cooked our halibut fillets 4 minutes per side in a cast iron skillet with olive oil and butter. The fish was amazing. The searing retained the moisture and the fish was so very good. I will definitely be a repeat customer at Premier Catch.
07/28/2022
CLAUDINE C.

United States
Wild Pacific Halibut
Living on the coast of California we were able to get fresh fish all the time. After 5 years of living in Arizona getting good tasting fish has been a chore. We received our fish in 90 degree weather still frozen after sitting on our porch for a few hours. We have had a fish BBQ every night this week and absolutely love it. Best fish we have had in years highly recommend.
07/28/2022
Michael M.

United States
Best fish
This is our second order and have been pleased with the fish.
07/22/2022
Sara C.

United States
Best Halibut
I am not a big seafood person but I'm in love with the taste of this halibut! Very happy with this purchase/subscription!
07/15/2022
Karin P.

United States
Love love love the halibut!
This fish is so good. It comes frozen packed in dry ice, in individual packets. When defrosted, there is no fishy smell, and it is good quality fish.
07/10/2022
Lore P.

United States
Wow!
The quality of the halibut was amazing! Arrived frozen and in perfect shape. I also ordered prawns and the salmon dip which were equally amazing! Highly recommend and will be ordering again.
04/03/2022
Visa C.

United States
Wild Pacific Halibut
The Halibut was excellent.
02/06/2022
Mary A.

United States
Excellent
Amazing. Will look forward to ordering again, soon!
02/06/2022
DANA E.

United States
It couldn't be easier
I love the Premier Catch auto reorder feature! I have fish 2x a week, and a new box is automatically delivered when needed! Buy this fish! It's so good!
01/23/2022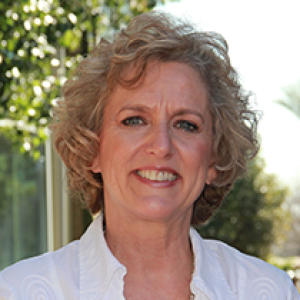 DE
Dana E.

United States
Simply The Best
You can't go wrong with the seafood from Premier Catch. My husband look forward to "fish night" and enjoy the freshness of each fillet. Buy Premier Catch Wild Seafood - You won't be sorry!