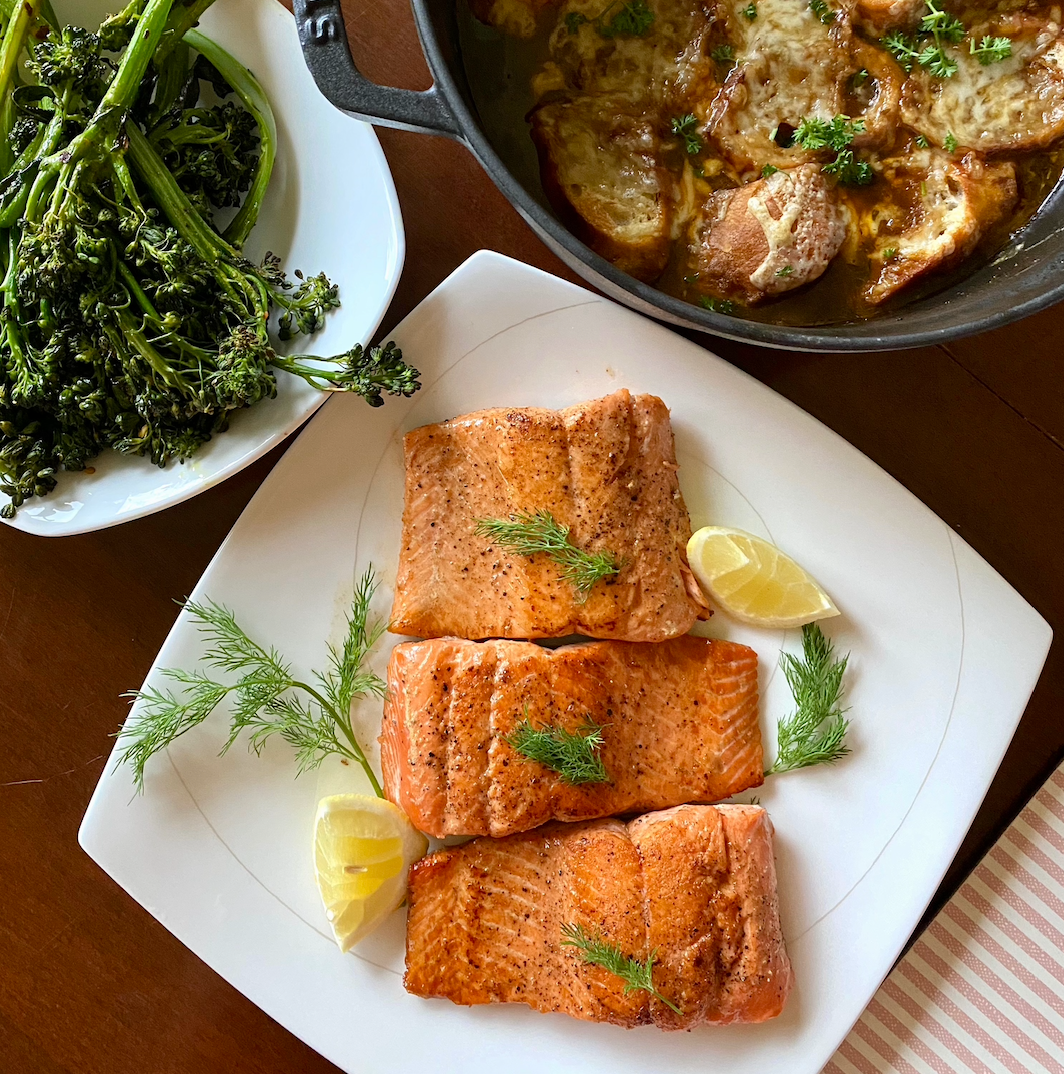 Here at Premier Catch we love to highlight how seafood plays a role in many customs and traditions around the world, from Lunar New Year, to The Feast of the Seven Fishes, to Lent! This year Lent is Wed, Feb 22nd to Thurs, Apr 6th.
Many Christians around the world observe the practice of Lent, which lasts for 40 days starting on Ash Wednesday and ending on Easter Sunday, and many people opt to forgo particular luxury or food items during Lent as a way to develop self-control and dedication. Lent is meant to be a time for fasting, prayer, and self-examination.
The custom of eating fish on Ash Wednesday and Fridays during the season is one of the more intriguing ways that Lent is honored. This custom traces back to the earliest Christian communities, who would forgo meat in an effort to emulate the fasting and austerity of Jesus' own way of life. For many individuals, eating wild seafood like salmon, cod, and shrimp has become an essential component of this ritual.
It is not only a tasty and healthy substitute for meats like beef and poultry, but it also represents Lent's fasting and sacrifice. In order to honor the spirit of the occasion and strengthen their ties to their faith, many people decide to substitute wild seafood for meat.
Wild seafood is a wonderful option for every meal because it plays a significant role in Lent and offers a number of health advantages. It contains a ton of Omega-3 fatty acids, which are crucial for brain and heart health. In addition to being high in protein and low in calories, wild seafood is a fantastic choice for anyone who is attempting to stick to a balanced way of eating a wide variety of foods.
So if you're seeking for a meaningful and delicious way to celebrate Lent, think about including wild seafood in your meals. You can be sure that this simple yet powerful food will help you stay loyal to the spirit of the season and connect with your faith whether you choose to serve it as a main dish or just as a side dish.
Here are a few of our favorite recipes to give a try!
1. Coconut Curry with Sablefish
Coconut Curry with Sablefish is a hearty dish, filled with flavor and heart-healthy ingredients. Sablefish is one of the most desirable seafood species in the world for its incredible health benefits and its buttery texture and sweet flavor. This recipe is perfect for a quick and cozy meal!
2. Premier Catch Pan-Seared Halibut
Pan-seared halibut is simple and delicious. This recipe only calls for 7 easy ingredients and can be prepared in 10 minutes. It is great paired with an orzo salad and/or roasted vegetables. Halibut is a lean source of protein, loved for its flaky and firm texture and mild flavor.
Our Salmon Tacos are a quick and easy meal that is equally as healthy and tasty. They can be prepared in less than 30 minutes and with minimal dishes.  
One of our favorite poke bowl recipes is this simple Salmon Poké Bowl with avocado and pineapple. It is fresh, flavorful, and super healthy! If you are opposed to eating raw fish, you can also make this bowl with cooked salmon!
5.  Fiesta Sockeye Salmon Burgers
A new favorite recipe is our Fiesta Sockeye Salmon Burgers. This is the perfect meal for family dinners, big group gatherings, or for a quick dinner or hearty lunch. These patties are packed with protein, flavor, and vegetables! 
6. Potato Chip-Crusted Cod with Lemon Garlic Aioli
Potato Chip-Crusted Cod is a crowd-pleasing and family-friendly dinner recipe. This one calls for simple ingredients and cooks in minutes! We recommend serving them with a lemon garlic aioli, sriracha mayo, or tartar sauce, depending on your preference. They are also delicious on their own!
Let us know if  you try these and if you have any other favorite recipes, please send them our way through email info@premiercatch or on social media @premiercatch!