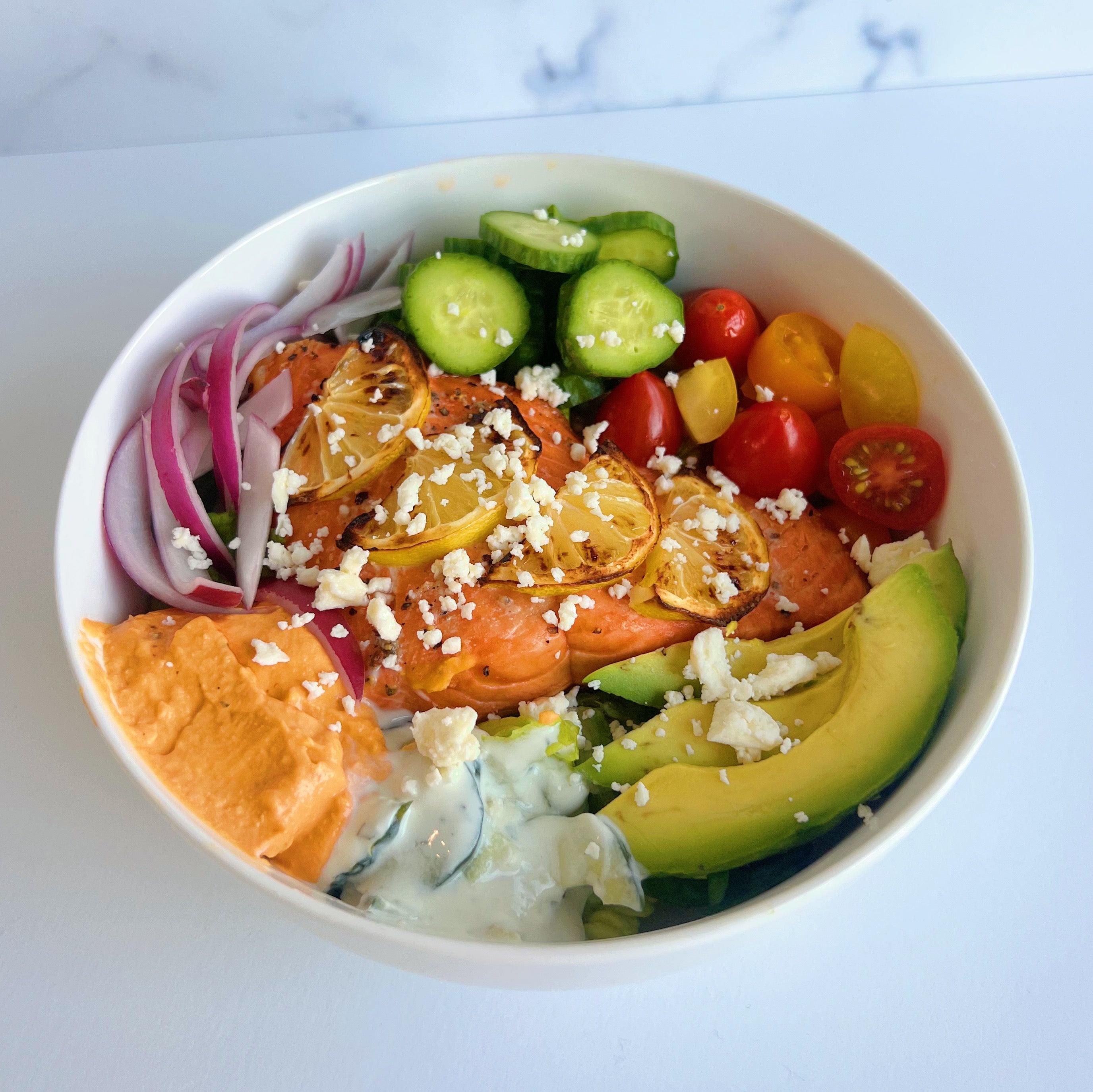 10 Most Recent Recipes Featuring Wild Seafood
At Premier Catch, we have been busy creating new recipes for you with wild-caught Alaskan Seafood. Below are the most recent 10 recipes we are loving, spanning all types of seafood and meal categories. 
Many health experts and organizations recommend consistently eating seafood at least twice a week to reap the most benefit for health and longevity. The easiest way to incorporate more seafood into your diet is to have it easily on hand at all times, which is why we flash freeze, pre-portion and individually vacuum-pack our products. We want your freezer full of beautiful, wild seafood so you can simply thaw as many servings as you need and create healthy meals on a whim.
We hope these recipes inspire you to try something new and make eating seafood twice per week easy and fun! 
The only fish taco recipe you need! With air-fried halibut, fresh mango salsa, avocado, and toasted corn tortillas, these tacos are incredibly easy to make and so tasty.  If you don't have an air fryer, you can also bake or pan-fry the halibut and it will still be delicious. 
If you prefer bowls to taco, opt for our Air Fryer Fish Taco Bowl recipe! This recipe is very similar to the taco recipe but deconstructed over a base of rice and beans.  
Salmon Poke Nachos are a fun twist and blend of Japanese, Hawaiian, and Mexican flavors. This recipe is really fun to make and even more enjoyable to eat. These nachos are super flavorful, packed with protein, and the homemade rice crisps give this dish a perfect crunch.
4. Vietnamese Rice Omelette with Bay Shrimp
This is a quick and delicious seafood-forward breakfast or lunch recipe. With seven simple ingredients and one skillet, this recipe is quick and mess-free.
5. Tailgate Shrimp Cocktail Appetizer
Although this is a football-season inspired recipe, it is delicious year round! It is quick and easy to make, high-protein, and super tasty. A highly important part of this recipe is Jeff's homemade cocktail sauce which is free of additives and high-fructose corn syrup!
6. Joe and the Juice Copycat Tunacado
Inspired by Joe and the Juice cafe, his recipe is going viral for a reason. It is a light and healthy sandwich that bursts with flavor and crunch. This is a must try!
This Tuna "Roll in a Bowl" is a deconstructed version of a spicy tuna sushi roll using our Canned Albacore Tuna. It is a zero-heat, high protein recipe that is full of flavor and balanced ingredients. 
This recipe is so super tasty and satisfying, while packing in vegetables and protein! Bay shrimp are a delicious and easy addition as they are already cooked after you thaw them. It is perfect for a family dinner! 
These sushi muffins are a delicious recipe with baked sockeye salmon, sushi rice, avocado, and cucumber. They are perfect for lunch, a fun and impressive appetizer, or a hearty snack. 
10. Coconut Curry with Sablefish
Coconut Curry Sablefish is a heart healthy recipe. Packed with flavor and protein, this recipe is a healthy and satisfying option for weeknight dinners. 
Please let us know what you try and if you have any other recipes in mind @premiercatch on social media or email us info@premiercatch.com.