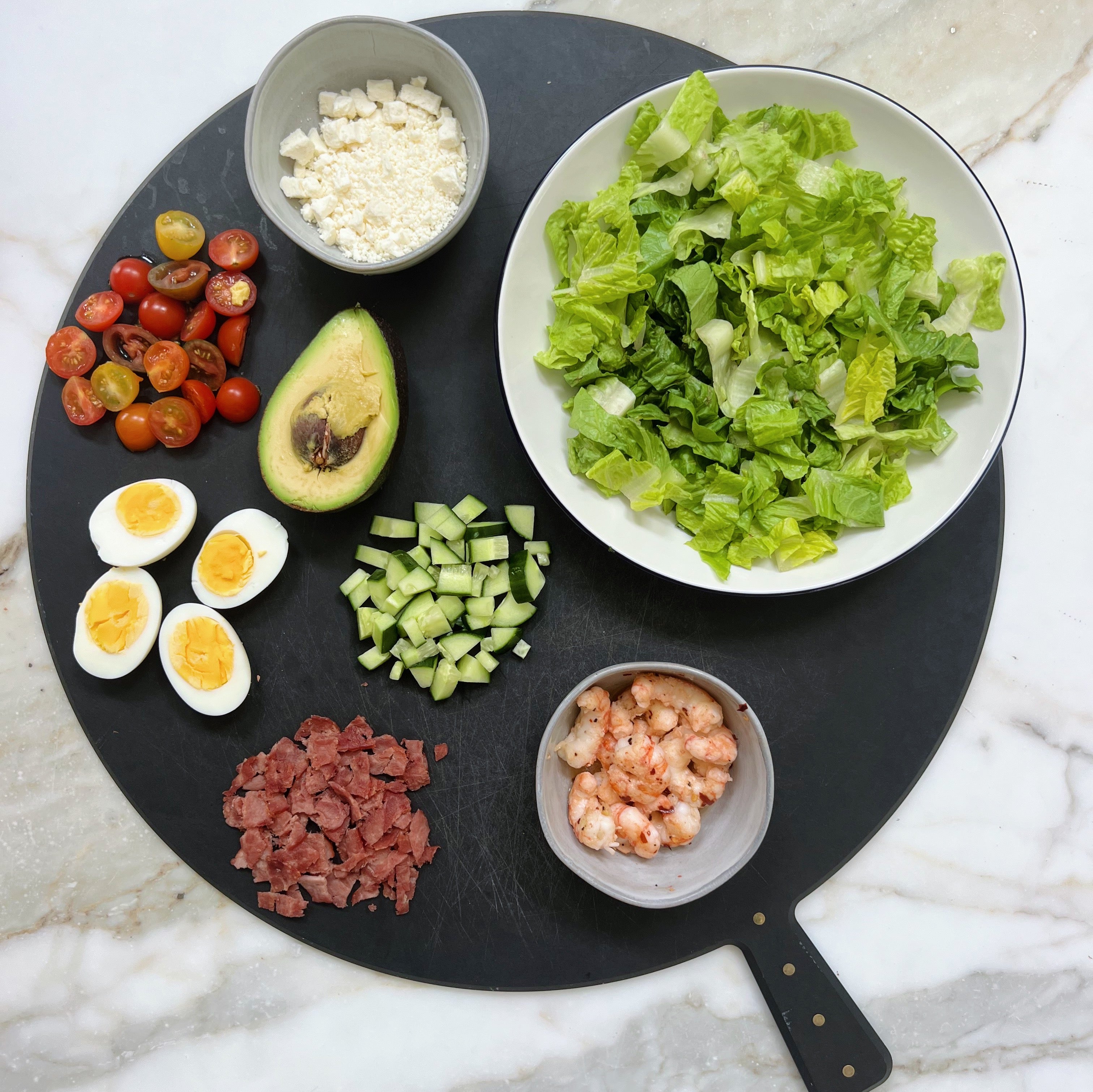 Savor the Sea: Seafood Salad Recipes for Grab-and-Go School Lunches
As the back-to-school rush takes over, the search for quick, nutritious, and delicious lunch options begins. With Wild Seafood on hand, creating healthy salads for lunch is both easy and delicious. From tuna to shrimp and everything in between, these salad recipes promise taste, health, and convenience – all packed neatly into a lunchbox. Let's set sail on a sea of flavors!
Seafood Salad Recipes for Healthy Lunches
Caesar Salad with Seared Scallops and Bacon:

This is our most recent salad obsession. It's a surf and turf recipe that is packed with protein, omega-3s, and flavor! Pack the dressing on the side and it makes a delicious lunch. 



Salmon Salad with Chili Garlic Crunch

: Sweet, spicy, and easy to make, this salad recipe packs a punch! It's high-protein and so tasty.

Grilled Sockeye Salmon with Watermelon Salad:

A little less green than your typical salad, this watermelon salad recipe is light, bright, and full of flavor. Paired with Sockeye Salmon, you will have a balanced lunch full of protein, omega-3s, vitamins, and minerals.

Creamy Shrimp and Celery Salad

: This no-heat salad recipe is perfect for busy fall days. It has a delicious flavor and perfect crunch. Make a batch and enjoy it throughout the week!

Joci's Salmon Cobb Salad

: You can't go wrong with a cobb salad! With fresh vegetables, sockeye salmon, egg, and bacon, and avocado, this makes a healthy and tasty lunch. 

Jennifer Anniston's TikTok Salad Recipe

: This recipe went viral on TikTok this year, dubbed as Jennifer Anniston's favorite salad! We elevated it with our Wild Oregon Shrimp. This Bay Shrimp Salad is an easy to make recipe ready in no time, full of flavor and one that will have everyone asking for more!
So say goodbye to the healthy-lunch-struggle and dive into a world of flavor with our seafood salad recipes designed for grab-and-go lunches!

Whether you're a seafood lover or looking to introduce your family to the magic of wild seafood, these recipes are here to transform lunchtime into a tasty adventure. 
Let us know which ones you love and if you have any questions or comments, don't hesitate to reach out!