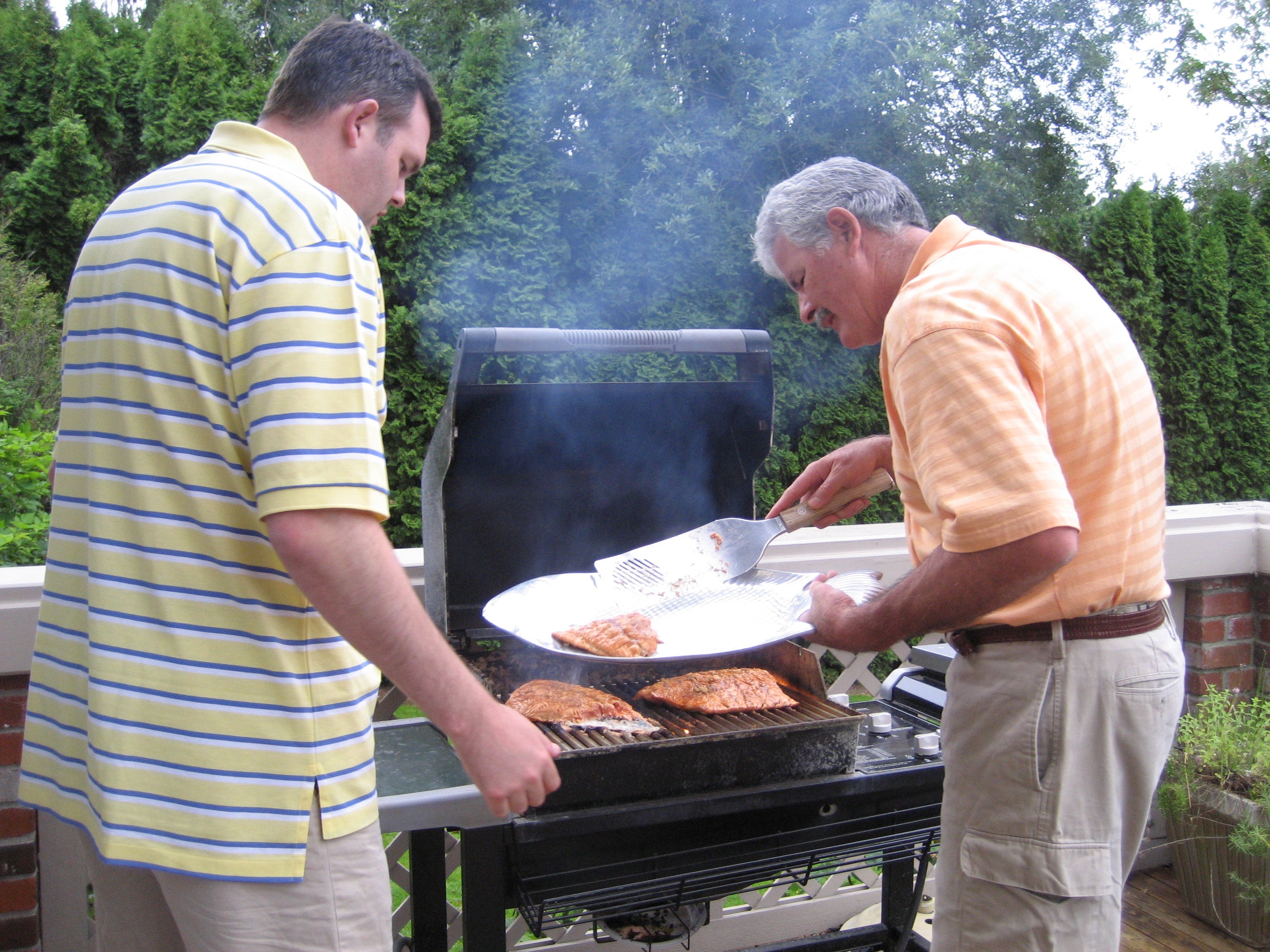 Fire up your Grill and Celebrate Father's Day with Wild Seafood: Grilling Tips and Recipes
This year, take your Father's Day celebration to the next level by firing up the grill and treating your dad to a delicious feast of grilled seafood. To help you create an unforgettable Father's Day, Premier Catch is here with grilling tips, tricks, and some crave-worthy recipes. Get ready to make memories and savor the flavors of the sea with your loved ones.
Choose the Perfect Seafood:
When it comes to grilling seafood, selecting the right type and quality is crucial. Premier Catch only sources sustainably sourced, wild seafood to ensure maxim flavor, texture, and nutritional value. Whether you prefer succulent spot prawns, delicate salmon filets, or indulgent crab claws, there is no shortage of delicious options for your Father's Day celebration. Opting for wild seafood ensures the freshest flavors and contributes to supporting responsible fishing practices.
Preparing the Grill:
Before you start grilling, it's essential to prepare your grill properly. Clean the grates thoroughly and oil them to prevent sticking. Preheat the grill to medium-high heat, ensuring the ideal cooking temperature for your seafood. This step is crucial to achieving those impressive grill marks and giving your seafood a smoky flavor.
Grilling Tips for Seafood:
For delicate seafood like shrimp and scallops, use skewers to prevent them from falling through the grates. Soak wooden skewers in water beforehand to avoid burning.

Keep a watchful eye on the seafood while grilling, as it cooks quickly and can easily become overdone.

Brush the seafood with marinades or basting sauces to enhance flavor and prevent drying out.

Consider using a grilling basket or aluminum foil packets for more delicate seafood varieties to prevent them from breaking apart.
Grilled Seafood Recipes from Premier Catch Wild Seafood:
To inspire your Father's Day grilling, here are some of our favorite grilled seafood recipes:
1. Willard's Bacon Wrapped Grilled Scallops
From our friend, Will Russell, these Bacon Wrapped Grilled Scallops are one of the most delicious scallop recipes we have tried. It is a simple, three ingredient recipe that bursts with flavor. 
This is a recipe that Dana F. Besecker, Joci and Ashley's father-in-law, used to make during his time fishing off of Lummi Island in the 1970's. It's a family favorite and guaranteed crowd pleaser. We have many fond memories of Dana over the grill with sides of salmon, always happy to share with his friends and family.
This recipe is an excellent option for taco and bowl lovers. With grilled halibut, rice, corn, and mango salsa, this makes a delicious and easy summer meal. 
This five ingredient recipe is another Besecker family favorite. The cedar planks are a key element, infusing the salmon with a rich and smoky flavor. You likely already have these ingredients on hand! 
5. Scallorito
We were blown away by this dish after eating it from the Alaska Weathervane Scallop Food Truck (if you're in the Seattle area, look them up)! It's so easy to make and a definite crowd pleaser. 
Now that you have the tips, tricks, and some delicious recipes, it is time to fire up the grill, savor the flavors of wild seafood, and make this Father's Day a culinary delight with Premier Catch.
Cheers to dads and the joy of celebrating together with wild seafood!