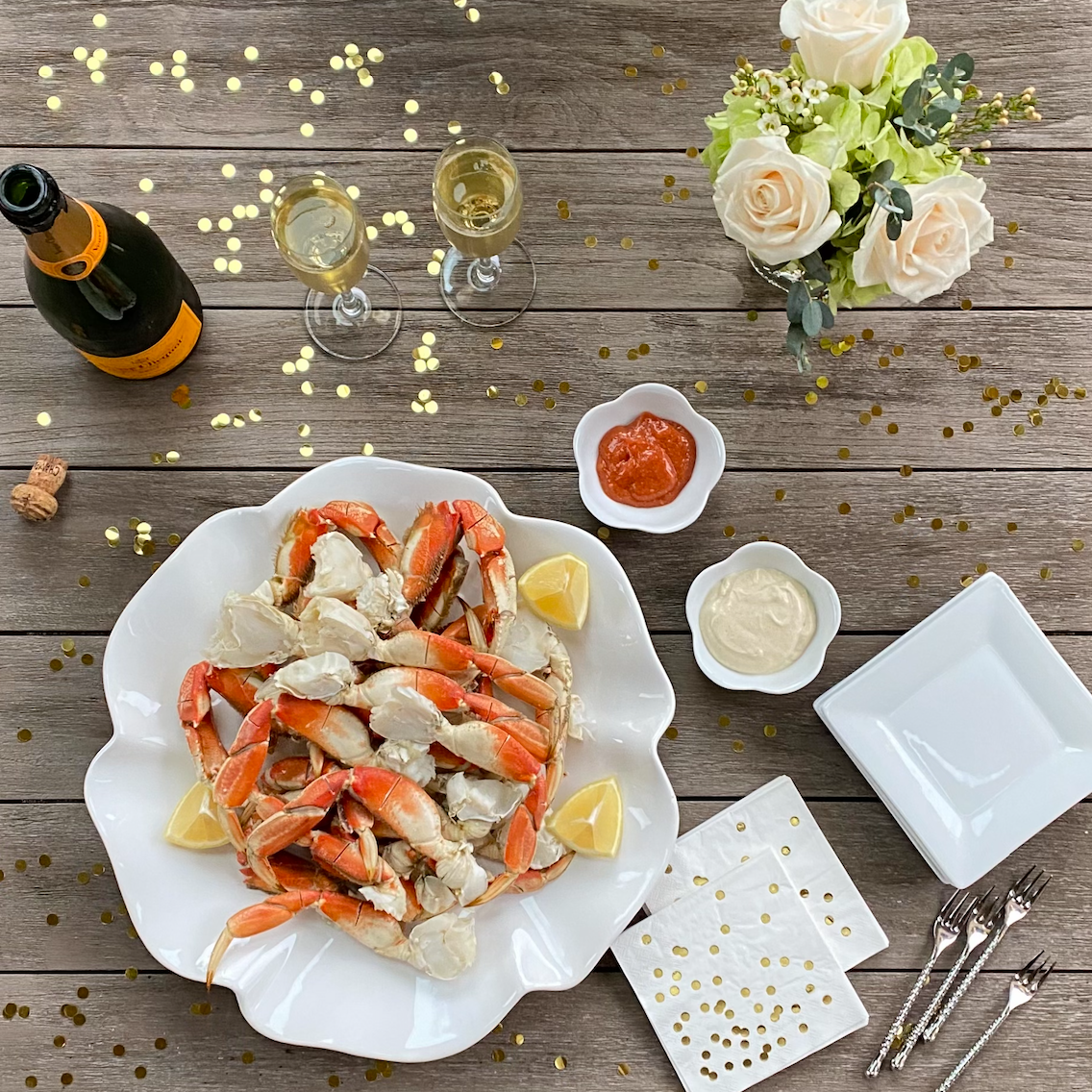 Feast of Seven Fishes: History, Significance, Tips, and Menu
Holiday traditions are what make this season so special and it is no surprise that our favorites include sharing delicious food with loved ones. One tradition you may be familiar with is "The Feast of Seven Fishes."  Whether you follow this tradition or it's your first time hearing of it, in this post you will learn the history and significance of the holiday and discover menu ideas and recipe suggestions. 
History
The Feast of Seven Fishes is an Italian-American Christmas Eve tradition. The tradition involves a seven-course, grand meal with an abundance of seafood, to honor abstention from meat until Christmas Day.  The Feast of Seven Fishes originated in the South of Italy, where they call the celebration "La Vigilia," "Eve" in Italian. 
Significance
Although this is not technically a religious celebration, the Feast of Seven Fishes has multiple symbolic representations. These include the seven days of creation, the seven virtues, the seven deadly sins and the seven days that Mary and Joseph traveled to Bethlehem before baby Jesus was born. The Feast of Seven Fishes also celebrates the bounty of seafood in Italy and saves meat for Christmas Day. 
Guidelines
The celebration occurs on Christmas Eve and consists of seven courses, typically with five seafood-forward dishes, a palette cleanser, and dessert. The menu is flexible but there are a few dishes most families include, such as a salad, pasta, and stew. The goal is to include seven types of fish and shellfish in the evening.  
Tips:
Plan ahead of time and order your seafood by Tuesday, December 20th at 10am to have it by Christmas Eve. 

Adjust portions to create "tasting" sized dishes.

Plan two or three room temperature dishes to reduce the amount of cooking required. 

Simplify dessert and support a local brand, such as Fran's Chocolates and Gelatimo Gelato, or your local bakery. 

Below is a common format to follow to structure your feast and recipe suggestions to accompany each course. 

First Course: Snacks to Start
Second Course: Refreshing Salad
Third Course: Something Grilled, Seared, and Hearty
Fourth Course: Pasta!
Fifth Course: A Hearty Soup with Seafood
Sixth Course: The Palate Cleanser
Seventh Course: Dessert
Feel free to mix and match recipes as you wish. For even more recipes, check out the Premier Catch Recipe Blog.  If you celebrate this and have suggestions or photos, please send them our way! 
Photo Credits: The Food Network, Gelatiamo Gelato