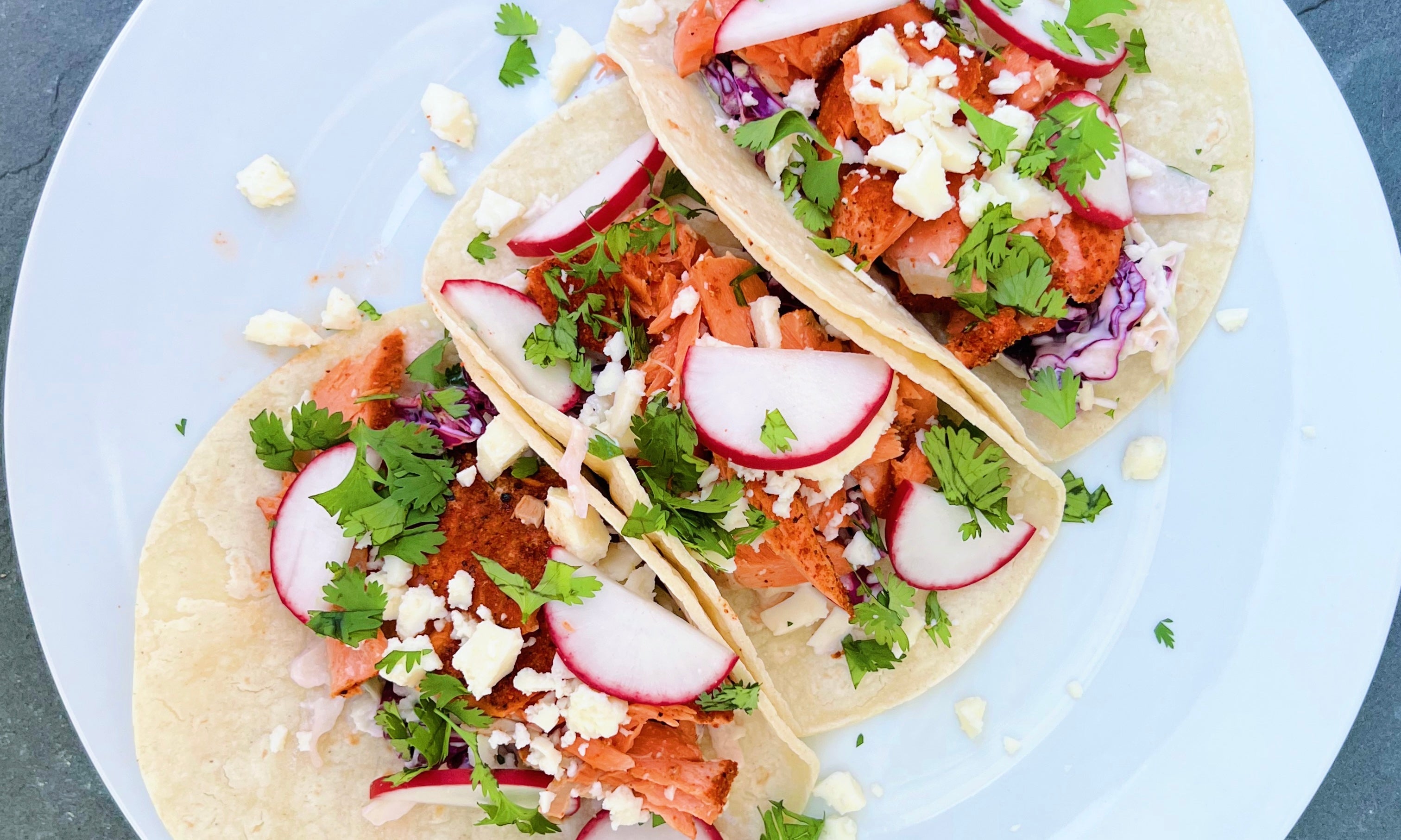 Taco & Tostada Recipes for Summer
Tacos and tostadas are a summer staple in our house. Here are seven of our favorite ways to cook and enjoy them!
1. Salmon Tacos
This salmon taco is our new favorite. They are simple and clean but melt-in-your-mouth delicious.  
Sheet Pan Halibut Tacos make the perfect weeknight dinner with only 4 ingredients. We like to top them with cabbage, fresh sliced avocados, onion salsa, taco sauce, and cojita cheese. 
Surf & Turf Tostadas are a delicious way to satisfy family and friends who prefer meat or seafood.
Healthy Cod Tacos are lightly fried in a gluten free batter and served with mashed avocado, salsa, and cheese.
Spot Prawn Tostada Bites are a fan-favorite appetizer with homemade guacamole and crunchy tostada chips.   
6. Premier Catch Halibut Fish Tacos
Tried and true Halibut Fish Tacos- lightly battered and fried, topped with cabbage and salsa, and served in a warmed tortilla. 
 7. Mango Halibut Ceviche Tostadas
Ceviche is a fresh and delicious summer staple. It's even better with a crunchy tostada and homemade mango salsa. 
Let us know what you try in a message or tag us on social media @premiercatch.