King Salmon + Halibut Bundle
6 x 8oz portions Wild Alaskan King Salmon (total weight 3 pounds)
6 x 8oz portions Wild Pacific Halibut (total weight 3 pounds)
Individually Vacuum-Packed
Flash Frozen
Skin-on Salmon, Skin-off Halibut / Boneless
Wild & Sustainably Caught in the USA
---
---
Description

Our Wild Alaskan King Salmon is sustainably caught via "hook and line" in the waters of Southeast Alaska, near the Taku River. King salmon, aka Chinook salmon, is the largest of all the salmon species and have an average weight of 20 lbs.

Wild Alaska king salmon is an excellent source of heart-healthy Omega-3 fatty acids and is considered an extremely high-quality protein. The flavor and texture of wild Alaska salmon can be described as rich, firm, and succulent. 

Our Wild Pacific Halibut are wild-caught in the central Gulf of Alaska using sustainable, longline fishing techniques. Wild Pacific Halibut are known for their flaky, firm texture and mild flavor. Our halibut is perfectly portioned into 8oz pieces with the skin and bones removed.

Halibut is packed with vitamins and minerals such as phosphorus, vitamins B6 & B12, magnesium, Niacin, iron, zinc, vitamin A and Omega-3 fatty acids. Omega-3 fatty acids help to reduce inflammation, increase heart health and brain fuction. Halibut is also a great source of protein!
Serving Size

One 8 oz portion of our king salmon will feed 1 adult or 2 children.
Storage & Preparation

Storage: Seafood ordered from Premier Catch should be kept frozen until ready for preparation. Items can be stored frozen for up to 12 months, but are best if consumed within 6 months of purchase.

Thawing: The safest way to thaw your fish is under refrigeration. We recommend removing the product from the original packaging, placing it in a plastic bag or on a plate, and allowing it to thaw in the refrigerator for 6-8 hours, or overnight.

If you require faster thawing, we recommend placing the vacuum-sealed portions in a bowl of COLD water for 30-45 minutes. Once thaw, remove from the packaging, rinse gently with cool water and pat dry.

Keep refrigerated until serving or preparing. We recommend consuming within 2-3 days of thawing.

Cooking: Please visit our Premier Catch Kitchen to browse over 100 seafood recipes!
Shipping

We offer free nationwide shipping on all of our seafood! To keep the cost and carbon footprint low, there is a $125 order minimum.

We ship seafood on Mondays and Tuesdays, with Wednesdays reserved for nearby delivery addresses. To ensure delivery the same week, please place your order by Tuesday at 10am PST.

Your seafood will be shipped via 2-Day Air or 1-3 Day Ground, depending on your location. All of our frozen seafood is shipped with dry ice in an eco-friendly, insulated box.


Our seafood is certified ocean-friendly and wild-caught in the USA.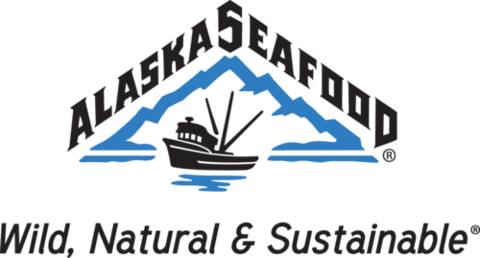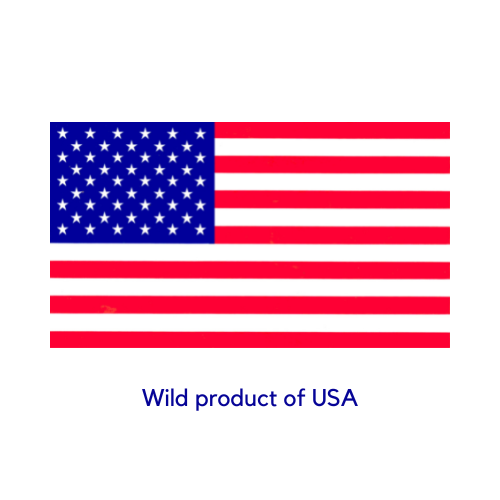 Customer Reviews
07/01/2023
Ronald W.

United States
Easy to gift
Product quality unknown because we gifted it to the East coast and it hasn't been used yet.
06/11/2023
Sharyn M.

United States
Delish!
Fresh and delicious. Have bought your fish before at Farmer's Market. Having it delivered (well packed) was a plus. You have a customer for life!
06/09/2023
Albert B.

United States
Great Company
The service I received from Premier Catch has been excellent. They are responsive to inquiries which in my case had to do with the carrier delivering my order to a different address in a another town. It was recovered and Premier Catch sent me a complimentary order in case the recovered order was not still frozen. That's customer service. They deliver excellent fish that is always well frozen. Definitely my go to fish company with a monthly subscription.
06/01/2023
Jenni C.

United States
Great quality
We love this fish!!!
05/24/2023
Katharine B.

United States
Great product and delivery
Seafood is delicious and delivery was fast and it arrived frozen solid. Will order again
05/12/2023
Andrew G.

United States
great quality fish
excellent service and quality
04/13/2023
Albert B.

United States
Great fish
The fish is well frozen when it arrives. The company is great to deal with and the fish is fantastic.
03/31/2023
Sherri B.

United States
Very happy with product!
Great, even followed the cooking instructions on website. I have always been wary of the broiler in the past, but the short high heat works really well.
03/16/2023
Phyllis A.

United States
Phyllis did not order this, Rosemary did! Phyllis ordered a previous gift!
Easy order, great delivery and delicious. Am savoring each perfectly wrapped piece … rarely find any Halibut in Florida and this is one of my favorites! We can get frozen King Salmon down here but it certainly does not compare to yours. Rosemary
02/19/2023
Patty A.

United States
Fresh and wonderful
Great! Fresh frozen, salt water smell not fishy. Great quality Thank you!
01/26/2023
Bob S.

United States
Excellent Halibut and Salmon!
I was hesitant ordering from a company I've never ordered from before, but I trusted all of the positive reviews and they were proved right. I've never had frozen salmon or halibut taste as fresh as this. I've gone through 3 fillets of each so far, and every one was absolutely delicious. They were shipped well and arrived at my home in Florida completely frozen.
01/26/2023
Dale P.

United States
Fantastic
Sublime from delivery to digestion! Excellent delivery updates, packaging and most importantly quality of fish. Love the King Salmon. Thank you.
01/22/2023
Jeffrey H.

United States
Fantasies
Fast delivery, great quality fish…and I really like the larger 8oz portions compared to competitors who sell 6oz portions. Will definitely buy again.
01/17/2023
Kerry R.

United States
Alaska Seafood
Very good. Cooked on the Big Green Egg and delicious.
12/28/2022
Brian A.

United States
Taste of Fresh!
Have absolutely enjoyed fresh salmon and halibut at home. Although it was previously frozen, I can taste the freshness.
12/27/2022
Leann G.

United States
Great Christmas Idea
I purchased a Premier Catch selection for my niece and nephew who live in the middle of the Southwest and don't have access to ocean fish. They are over the moon. It was nice to give a Christmas gift that is healthy and edible instead of just more stuff that no one really needs. They made halibut fish tacos.