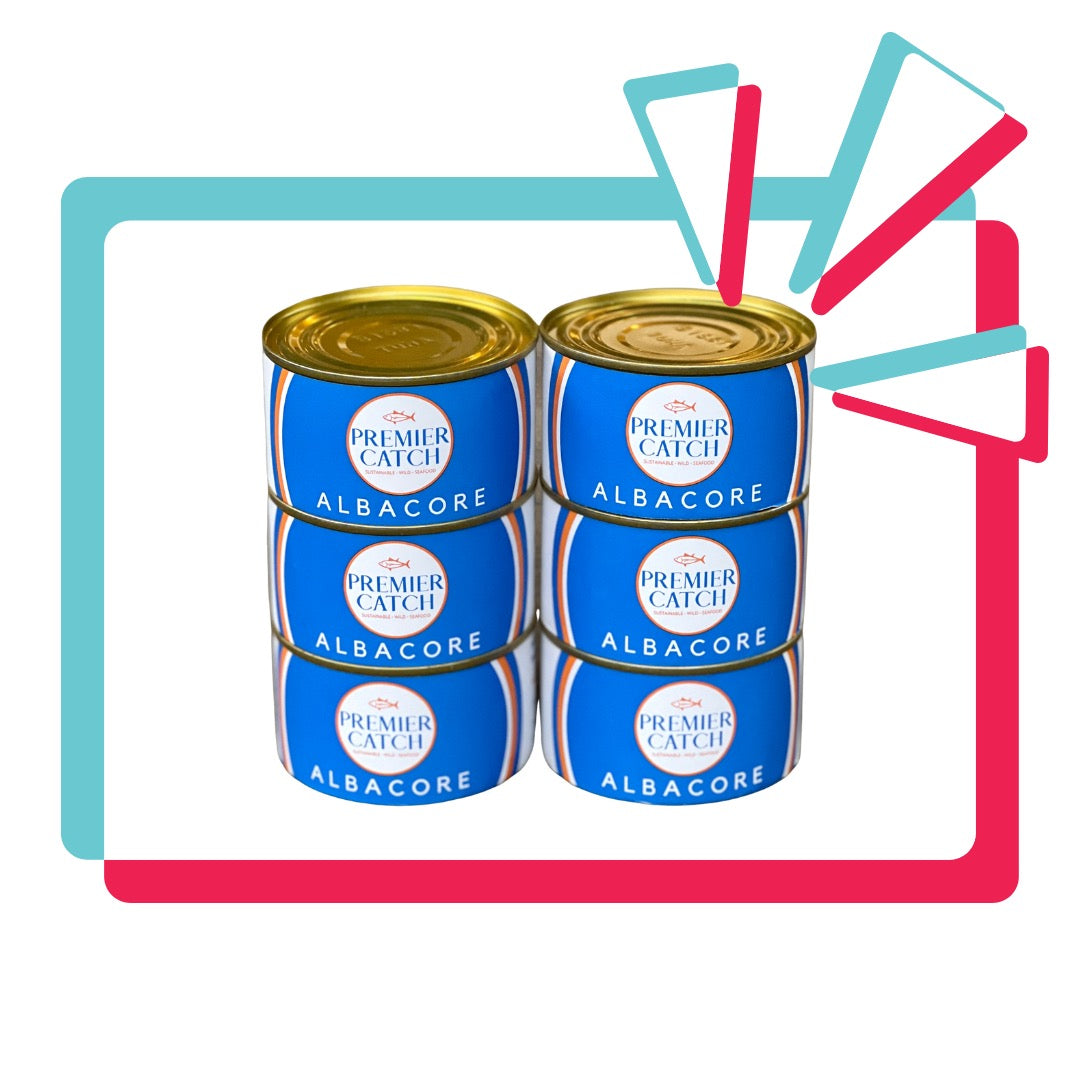 Why Canned Tuna is the Latest TikTok Trend + New Recipes
If you are on "Food Tok," the chances are high you are seeing an influx of recipes with canned tuna. TikTokers are going wild with tuna salad, tuna sandwiches, casseroles, and more. While canned tuna is one of the hottest trends on TikTok today, it's been trending at Premier Catch since we started our business! 
At Premier Catch, our canned tuna is not comparable to grocery store alternatives. Our tuna is premium, sushi-grade albacore loin caught off the Oregon and Washington coasts. It is rich in flavor and the texture is hard to beat. 
In addition to great taste and convenience, Albacore tuna packs a nutritional punch. In one can, there is 50 grams of protein and many vitamins and minerals such as B-Complex vitamins, Vitamins A and D as well as iron, selenium and phosphorus. 
Canned Tuna is even easier to prepare as it is to enjoy. We have many delicious recipes on the Premier Catch Recipe Blog but here are five we are loving recently:
This deconstructed tuna roll is a quick and delicious meal. With Kewpie mayo and sriracha, it is full of flavor and the perfect amount of spice. It is packed with vegetables and protein.  
Add these tuna cakes to your menu for a delicious lunch or hearty snack. This recipe takes less than 10 minutes to make with just six simple ingredients. It's high protein and gluten free!  
3. Tuna Pesto Melt with Spinach and Avocado
This sandwich is full of flavor and healthy ingredients. With creamy tuna salad, melted cheese, and a pesto spread, this is melt-in-your-mouth delicious.
4. 
Open-Faced Apple Tuna Sandwiches
These open-faced tuna sandwiches are a quick and satisfying snack. They are light and full of flavor!
Try these gameday tuna nachos for a crowd-pleasing yet simple appetizer. They are quick to make and the topping options are endless!
Let us know what you make and if you have any favorite tuna recipes of your own!