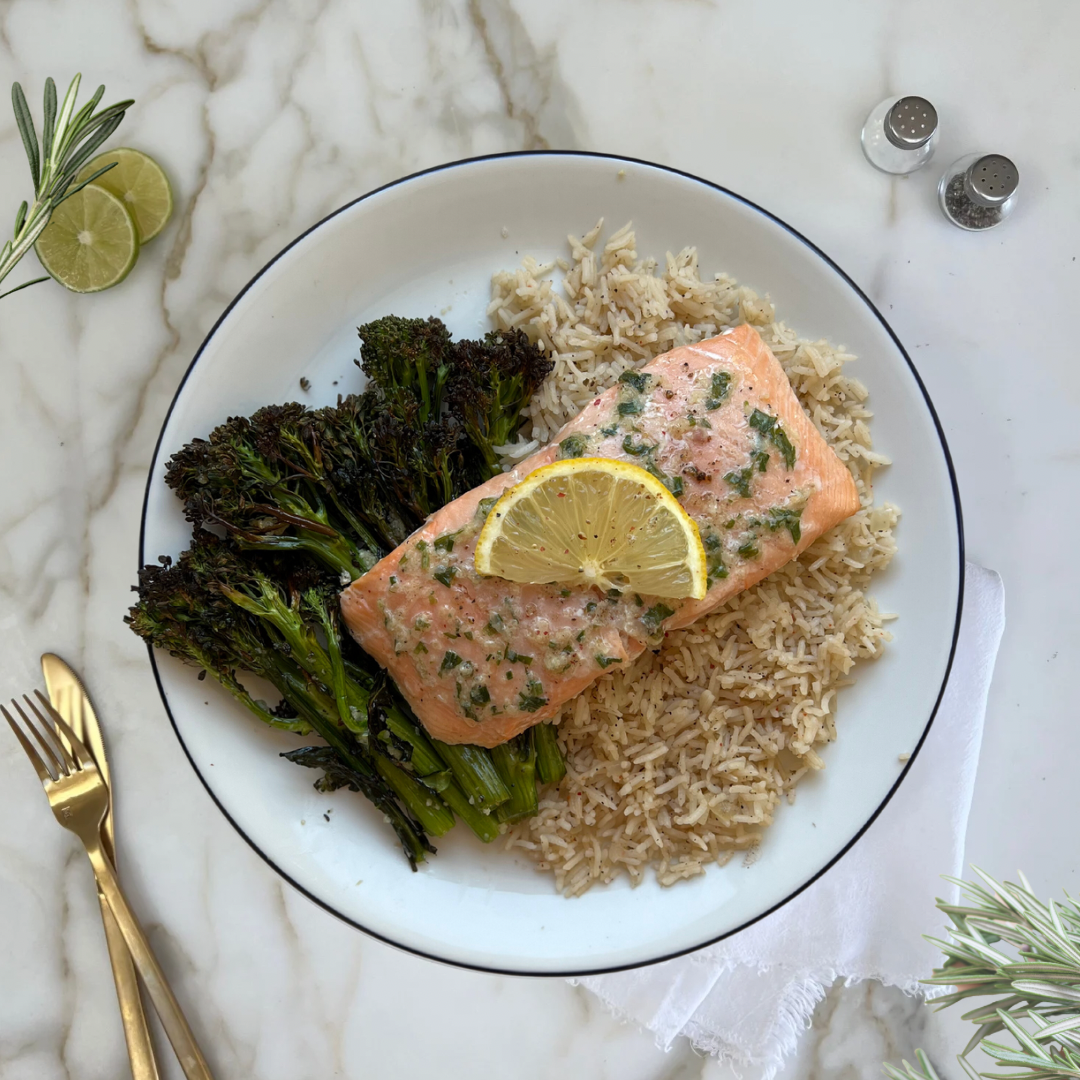 Feast-Worthy Seafood Recipes for Your Thanksgiving Celebration
With Thanksgiving just around the corner, we are here to share some delectable seafood recipes that can make your holiday feast truly exceptional. Whether you're planning a seafood-focused meal or looking for a delightful addition to your traditional spread, these recipes have you covered:
Salmon + Shrimp Seacuterie Board
Elevate your Thanksgiving feast with our curated Salmon + Shrimp Seacuterie Board. This pescatarian spin on a classic charcuterie selection features velvety cold-smoked salmon and pre-cooked, cocktail-ready shrimp, promising to delight your guests with a beautiful and delicious appetizing board. 
Perfect for elegant nibbling as the main event unfolds, our seacuterie board adds a touch of sophistication to your holiday table. Dive into the world of Seacuterie and make this Thanksgiving a celebration to remember!
Add a touch of coastal charm to your Thanksgiving spread with our creamy, decadent Crab Dip. Brimming with sweet Dungeness crab meat, this rich dip is blended with a mix of cream cheese, mayonnaise, and artichoke hearts, elevated with parmesan cheese, garlic, and fresh lemon juice. Each bite offers a warm, indulgent experience, perfect for pairing with crisp vegetables, artisanal crackers, or toasted bread. Try our new Wild Dungeness Crab Meat and serve up a comforting, crowd-pleasing starter that brings the essence of the sea to your holiday gathering!
Introducing a refreshing twist on a classic: our Cobb Salad with Sockeye Salmon, a perfect addition to your Thanksgiving table. Enjoy the harmony of flavors and textures with flaky, grilled salmon atop a bed of crisp greens, ripe cherry tomatoes, crumbled blue cheese, and crunchy bacon. Drizzled with a zesty vinaigrette and topped with a hard-boiled egg, this salad makes a nourishing and delicious holiday addition. It's the ideal lighter fare to balance your holiday feast or to offer as a wholesome option for your health-conscious guests. 
Celebrate the season with our Holiday Halibut recipe, a festive addition to your Thanksgiving dinner. This elegant dish features a succulent halibut filet, gently baked to perfection in a creamy combination of mayo, greek yogurt, parmesan cheese and green onions. Simple to prepare yet impressive to serve, our Holiday Halibut recipe is poised to become a new Thanksgiving tradition in your home!
This Thanksgiving, delight in the nuanced flavors of our Cedar Plank Salmon recipe, paired exquisitely with a fluffy rice pilaf and tender broccolini. Each salmon filet is prepared on a cedar plank, introducing a hint of smokiness, and crowned with a pat of our Kitchen and Market Compound Butter, which melts into a luscious, herby glaze. Accompanying this centerpiece is a delicate rice pilaf, each grain steeped in aromatic spices, and a side of crisp broccolini, adding a vibrant crunch. Together, this trio creates a harmonious plate that is as nourishing as it is indulgent. Make your Thanksgiving celebration a memorable feast with this beautifully balanced, easy-to-master culinary creation!
This is a family recipe from Joci's side, originally known as "Pentacle Bread," renamed "Naughty Bread" by her cousin Brent in recent years. This is indulgent and naughty and delicious with king crab and dungeness crab! 
This easy-to-bake recipe results in a pull-apart delight that's sinfully addictive and the perfect companion to your holiday feast. Get ready to dip, rip, and savor every cheesy, garlicky bite of this delectable side dish!

Pomegranate Martini
Don't forget to pair your seafood with a special, holiday-inspired drink! The Pomegranate Martini is one of our favorites for a festive addition to the holiday feast. Here's how to make it. 
Recipe: 
1.5 oz vodka

½ oz premium triple sec

1 oz pomegranate 

splash of lemon juice

lemon peel to garnish
We hope these recipes inspire you to create a memorable Thanksgiving meal filled with the flavors of the sea! You can find the full recipe details on the Premier Catch Recipe Blog.
May your Thanksgiving be filled with joy, gratitude, and delicious food!