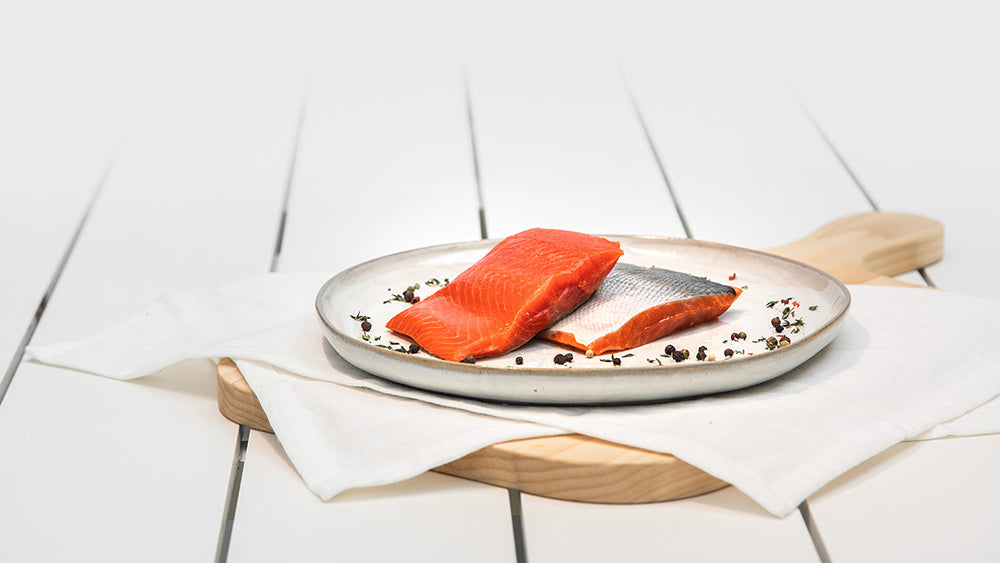 Where to Buy Seafood Near Me
While most grocery stores have a seafood area to purchase fish like salmon, cod, clams, and tuna, it can be hard to find fresh, high-quality seafood. One of the best ways to get fresh salmon, cod, crab, lobster, tuna, and other delicious seafood is by buying it online, especially if your local market is lacking in a variety of fresh fish. While it may sound odd to purchase seafood online, we are here to share why it is most often the best way to put fresh seafood on your table!
Most seafood you order online ships and arrives frozen, just like the "fresh" seafood you buy at the grocery store. This means it has been frozen within hours or days of catch on the ocean. What you see on display at most markets has been frozen and defrosted before being laid out on the ice or wrapped in plastic. When ordering frozen fish online, as long as it's been handled and packaged properly, frozen fish is just as good (if not better!) than fresh fish.
If you live on a coast near a fish market that sells real, fresh seafood, knows the fishermen, and has a high turnover, then that might be the freshest fish for you! But, if you are landlocked or miles from a reliable seafood shop, then the freshest fish for you will be online from a seafood vendor that flash-freezes each filet after it's caught.
Where to Order Seafood Online?
Online fish delivery services stock everything from salmon to shrimp. You can order a haul of various shellfish and fish, even if you don't live anywhere near the sea. You'll also be able to get harder-to-find seafood like spot prawns, king crab, sablefish, and Dungeness crab.
When searching for a reliable seafood delivery service, you want to look for a company that provides fresh, wild-caught fish versus farm-raised fish. Farm-raised fish can have questionable growth and harvest tactics, and take up precious land or ocean space that could otherwise be dedicated to more sustainable initiatives. 
In the United States, these fish are managed by a system of enforced environmentally responsible practices. The fisheries from which wild-caught seafood is obtained are conducted under science-based management plans, developed by regional management councils. These fish are taken from the water using nets, hand lines, divers, or pots, which allows them to thrive in their natural environment. Wild-caught fish is the most environmentally efficient source of protein on the planet.
Wild-Caught Seafood at Premier Catch
At Premier Catch, we offer premium, sustainable, wild-caught fish and shellfish from Alaska and the Washington/Oregon coast. We pre-portion and flash freeze our seafood hours after catch, ensuring it has the same quality as if it were eaten on the dock with the fisherman landing. We offer a variety of local, wild fish, shellfish, and smoked and canned options.
Cod

Halibut

Salmon

Sablefish
Dungeness Crab

Snow Crabs
Wild Alaska Smoked King Salmon

Wild Smoked King Salmon Dip

Canned Albacore Tuna
Not only do we offer individual portions, but we also offer bundles, subscription boxes, and an Omega-3 Boost Box that comes with a dozen portions of Wild Alaskan King Salmon, Wild Sablefish, and an Omega-3 Index Basic Test Kit.
Women-owned and family-operated in the Pacific Northwest, Premier Catch is committed to quality and convenience.
Shop our collection
of fresh seafood.