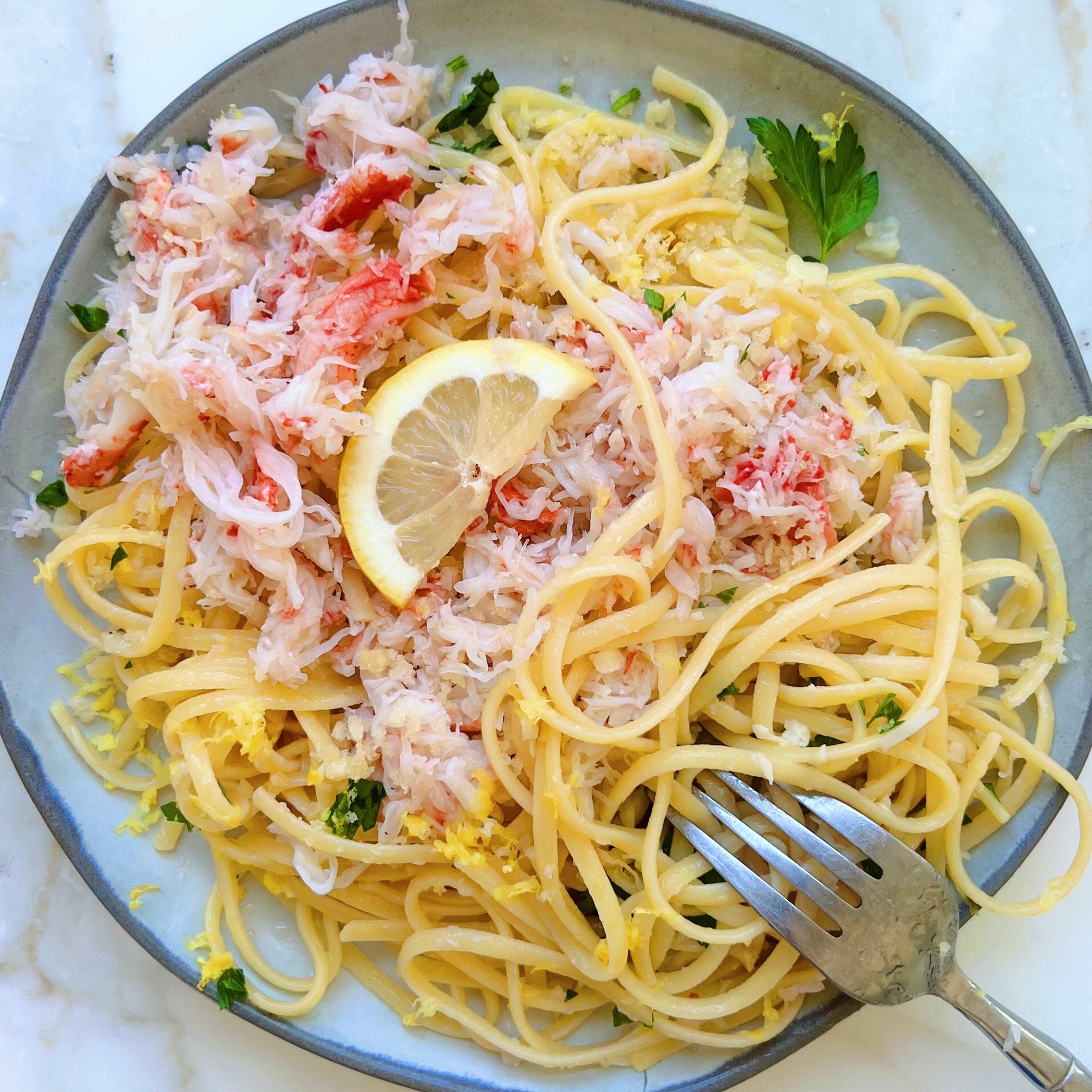 Seafood Pasta Variations for Quick and Satisfying School Night Dinners
When it comes to school nights, dinner can often feel like overwhelming. With busy schedules and homework to tackle, it's tempting to resort to fast food or takeout. However, with a little creativity and some basic ingredients, you can whip up delicious and satisfying seafood pasta dishes that are quick and perfect for school nights! In this blog post, we'll explore some seafood pasta variations that will have your family eagerly gathering around the dinner table.
Shrimp Scampi Linguine

: Shrimp scampi linguine is a classic seafood pasta dish that's not only quick to make but also bursting with flavor. This dish is ready in under 20 minutes and offers a delightful combination of garlic, citrus, and tender shrimp.
Seared Scallop Pasta with Burst Tomatoes and Parsley:

Enjoy the delicious taste of perfectly seared scallops paired with the freshness of burst cherry tomatoes and fragrant parsley. This pasta dish is a harmonious blend of flavors and textures that takes minutes to make!
Sarah's Spicy Spot Prawn Pasta

: A family favorite, this pasta recipe features succulent spot prawns infused with spice and garlic. Served with pasta, it's a fiery and flavorful dish that packs a punch!
Smoked Salmon Pasta Salad:

Mix up your pasta experience with this refreshing cold smoked salmon pasta salad. It's a chilled, zesty dish that combines the smoky richness of salmon with the crispness of fresh veggies, making it perfect for a light and satisfying meal.
Creamy Salmon Pasta with Sun-Dried Tomato Garlic Sauce:

Dive into this delectable salmon pasta featuring a rich sun-dried tomato and garlic sauce. It's a delicious blend of creamy, savory, and slightly tangy flavors that's sure to become a family favorite!
Snow Crab Pasta with Lemon Butter Sauce

: Experience the sweet and delicate taste of snow crab in this elegant pasta dish. Bathed in a luscious lemon butter sauce, it's a simple seafood pasta that always exceeds expectations. 
Creamy Farfalle Pasta with Salmon, Lemon, and Peas

: Last but not least, delight in the creaminess of farfalle pasta enhanced by seared salmon, zesty lemon, and vibrant peas. This dish strikes the perfect balance between richness and freshness.
School nights don't have to mean sacrificing delicious, homemade meals. These seafood pasta variations offer a range of flavors and can be prepared in under 30 minutes, making them perfect for those hectic evenings. 
Whether you choose shrimp scampi linguine, Sarah's spicy spot prawn pasta, snow crab pasta, or seared scallop pasta, your family will appreciate the effort you put into creating a quick and satisfying dinner that brings everyone together around the table.
Next time you're faced with a busy school night, turn to these seafood pasta recipes for a tasty and stress-free meal!