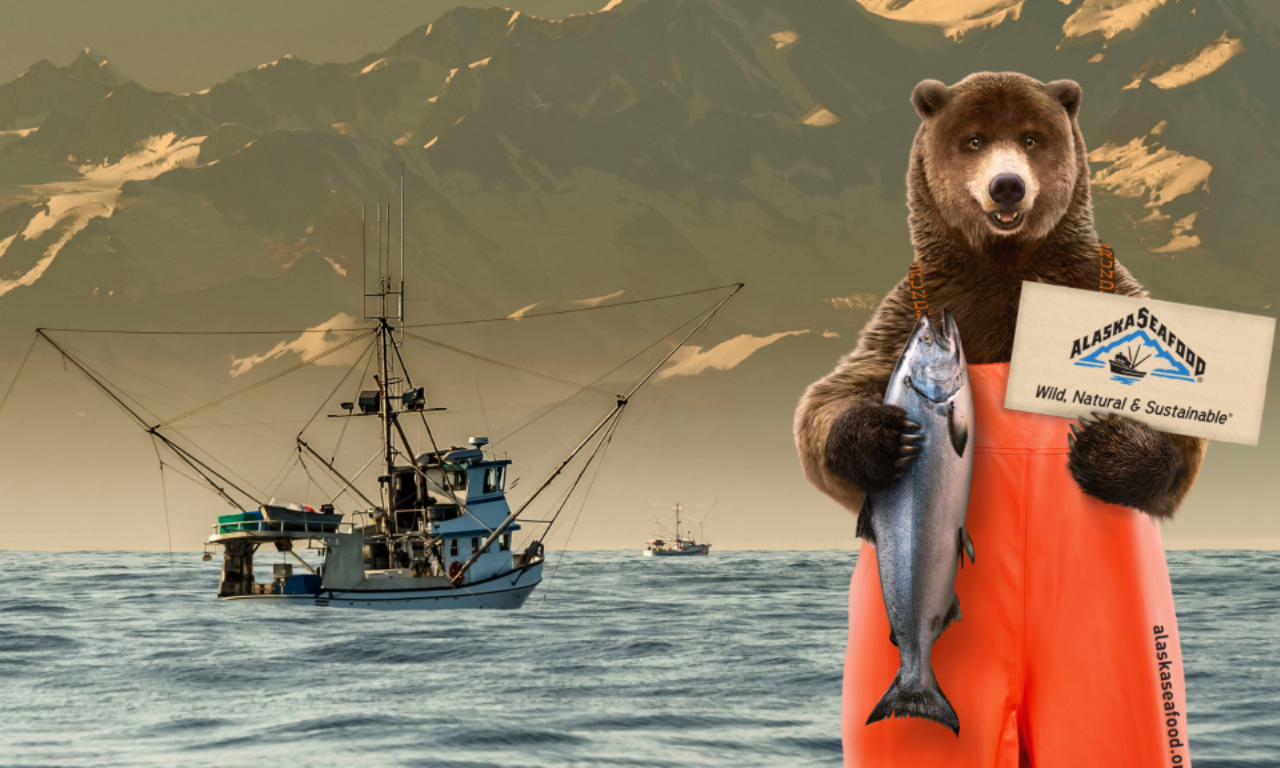 Marketing Wild Alaska Seafood
Alaska produces more seafood than any other state in the US. So much, that they have their own marketing team! Meet ASMI.
The Alaska Seafood Marketing Institute
(lovingly known as ASMI) is a non-profit organization that's sole mission is promoting wild Alaska seafood. ASMI represents the entire Alaska seafood industry, from fishermen and processors to distributors and retailers like Premier Catch!
ASMI's mission is to "market and promote Alaska seafood as the world's best seafood." They have a few different ways they do this.
Focusing on education and outreach, ASMI provides consumers with information about the benefits of wild Alaska seafood in the form of
social media,
recipe cards and mailers, their
website
full of information about the
species
and more. They also work with chefs and to help them develop new and exciting ways to cook and prepare Alaska seafood to help consumers like us think outside the box.
They help to actually market and promote Alaska seafood through advertisements to hopefully help increase the demand for wild Alaska seafood. We see them at trade shows like the one Joci and I just visited in Boston (you can catch that recap
here
) to help promote Alaska seafood to potential buyers around the world.
On social media, they often use the hashtag
#AskforAlaska
and truly, if it is seafood from Alaska, you know it's sustainable. Alaska has a very strong regulatory framework for managing its fisheries. The Alaska Department of Fish and Game (ADFG) sets quotas and monitors fish populations to ensure that they are healthy and sustainable for generations to come. ADFG also works with fishermen to develop and implement new fishing practices that are more sustainable. The state's constitution even mandates that fish stocks be managed on a sustained yield basis, meaning that the harvest level is set to ensure that fish populations remain healthy and abundant.
ASMI was also a key player in the
Responsible Fisheries Management (RFM) Certification
. RFM is a third-party certification program for wild-capture fisheries that stemmed from a partnership between ASMI and the Alaska seafood industry. Many of Alaska's fisheries are certified by Alaska RFM (as well as another certification called
MSC
), which is benchmarked by the Global Sustainable Seafood Initiative (GSSI) and aligned with the United Nations Food and Agriculture Organization (FAO) Code of Conduct for Responsible Fisheries, the most comprehensive set of international standards and best practices for wild fisheries.
ASMI's work is essential to the success of the Alaska seafood industry, and companies like ours. It helps to ensure that Alaska seafood is available to consumers around the world and that it is recognized as a high-quality, sustainable product. We are so grateful for their efforts and partner with them in any way we can!
You can check out their recipes
here
, all about the species in Alaska
here
, learn more about RFM Certification
here
, and their beautiful instagram page
here
.