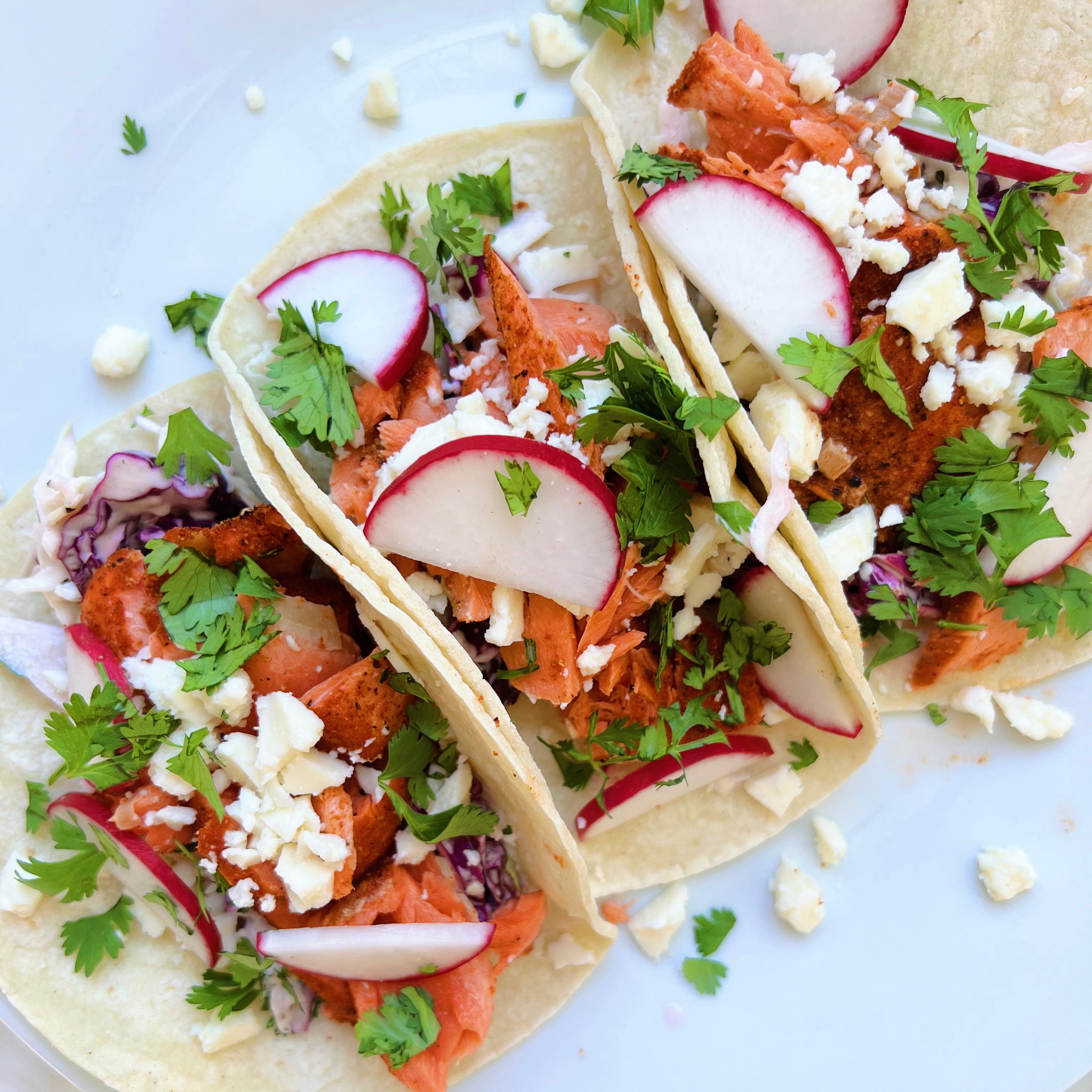 A Taste of Mexico: 10 Mexican-Inspired Seafood Recipes for Cinco De Mayo!
Cinco de Mayo is just around the corner, and what better way to celebrate than with a delicious Mexican-inspired seafood dish?
From easy shrimp tacos to ceviche tostadas, Mexican cuisine is full of delicious seafood dishes that are sure to satisfy your cravings. 
Whether you're a seafood lover or just looking to switch things up for the holiday, these 10 Mexican-inspired seafood recipes are guaranteed to impress your taste buds. 
So put on your sombrero and get ready to celebrate with these mouth-watering dishes!
Shrimp ceviche is a light and refreshing dish that comes together in just a few minutes! With cooked bay shrimp, you can make this by simply adding lime and lemon juice, pico de gallo, and avocado.  This is healthy, delicious, and so flavorful.  
This cod taco bowl is a delicious way to enjoy the same taco ingredients but without the tortillas. With a base of greens and rice, this is a hearty and healthy recipe that is easy to make and full of flavor. 
Grilled scallop tostadas make a quick and delicious appetizer or lunch recipe. With crispy tostadas, guacamole, and charred scallops, these are as tasty as they are easy.  
For a delicious side dish, try our Grilled Elote Corn recipe. It is easy to make and pairs excellently with seafood.  
5. Mexican Street Corn Salad with Grilled Salmon
This Mexican Street Corn Salad tastes as good as it is good for your health. Corn includes many nutritional benefits including being a rich source of vitamin C, an antioxidant, and great for heart health.
Tuna taco towers make a great snack, lunch, or zero-heat dinner in a pinch. This recipe is balanced and packed with protein and flavor. 
With shrimp, cabbage, onion, homemade taco sauce, cheese, cilantro and lime juice, these tacos are full of fresh flavor and healthy ingredients. 
This recipe is incredibly easy and so tasty. With light and crispy air fried halibut, fresh mango salsa, and a spicy taco sauce, these air fryer fish tacos are bursting with flavor. 
9. Mango Halibut Ceviche Tostadas 
Ceviche is a fresh and delicious spring staple. It's even better with a crunchy tostada and homemade mango salsa! 
10. Premier Catch Salmon Tacos 
This is a simple delicious recipe made with air fried salmon and fresh toppings! 
Let us know which of these recipes are your favorite and if you have any others we should try!