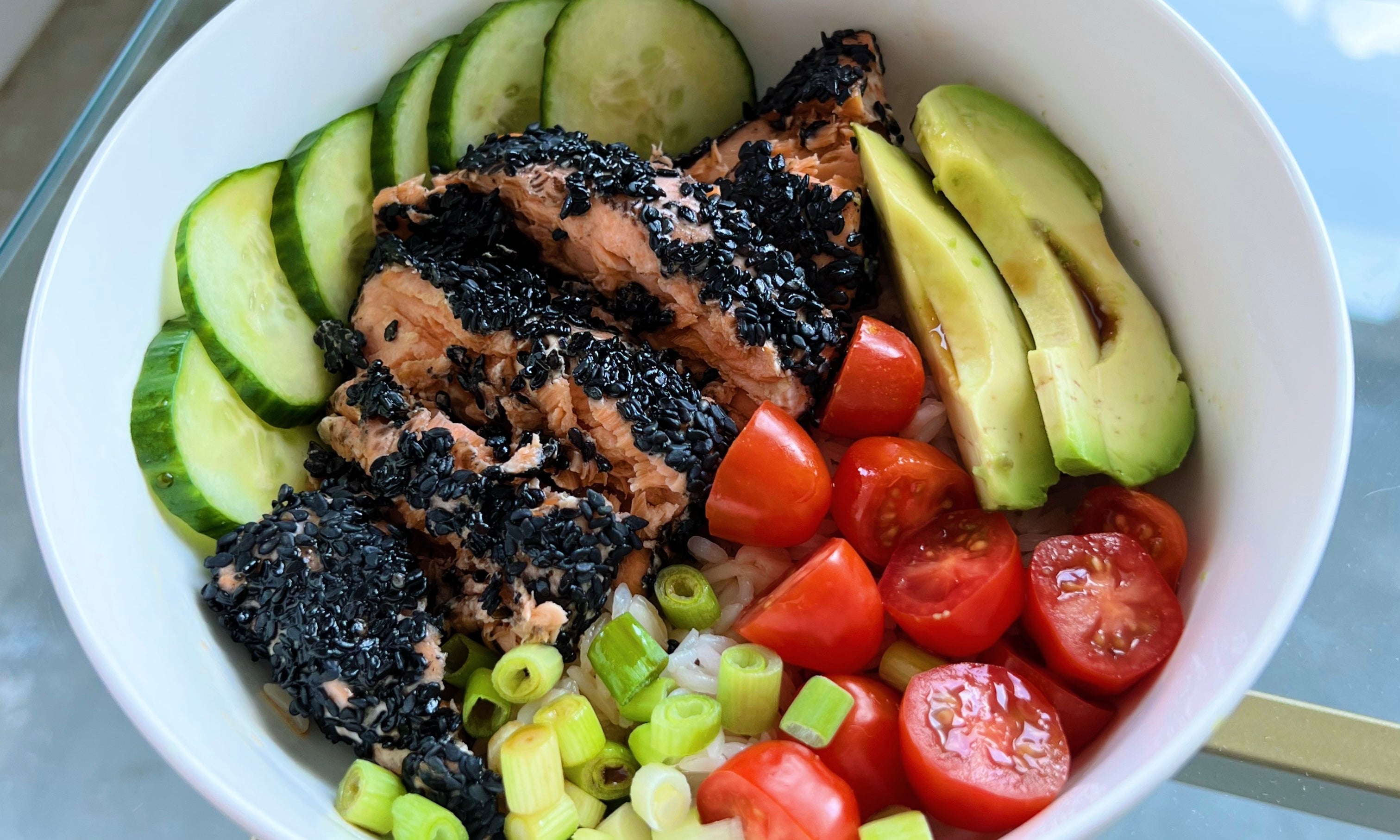 5 Easy & Delicious Salmon Bowl Recipes
Here are five of our favorite Salmon bowl recipes that are quick to assemble and pack a nutritional punch. 
1. Premier Catch Sesame-Crusted Salmon Bowl

With  sesame crusted sockeye salmon, mixed vegetables, and a homemade sweet
chili-soy sauce, this bowl is filled with flavor and healthy ingredients. It's easy to make and a family favorite, even for picky eaters. 

This bowl went viral for a reason… The "TikTok Salmon Bowl" is one of the easiest recipes to make, healthy, and tastes delicious. To make it, start with freshly cooked or leftover salmon and rice. Optional to add cucumber, ginger, and other toppings. 
3. Poke Bowls
On the recipe blog, you will find multiple poke bowl recipes. One of our favorites is a
Salmon Poké Bowl, inspired by Half Baked Harvest, but we recommend trying them all! If you are opposed to eating raw fish, you can also make this with cooked salmon. 
4. Premier Catch Superfood Salmon Bowl

Our Salmon Superfood Bowl is full of healthy vegetables, spiced salmon, and a creamy sriracha sauce. With broccoli, avocado, and salmon, this bowl is packed with nutrients and vitamins. 
5. Ginger-Miso Glazed Salmon Rice Bowl

This Ginger-Miso Glazed is one of our most loved recipes. This bowl has a sweet, Unami miso salmon, fresh veggies, and sriracha drizzle. 
Let us know what you try by tagging us @premiercatch on social media or sending us a message at info@premiercatch.com!