Logo list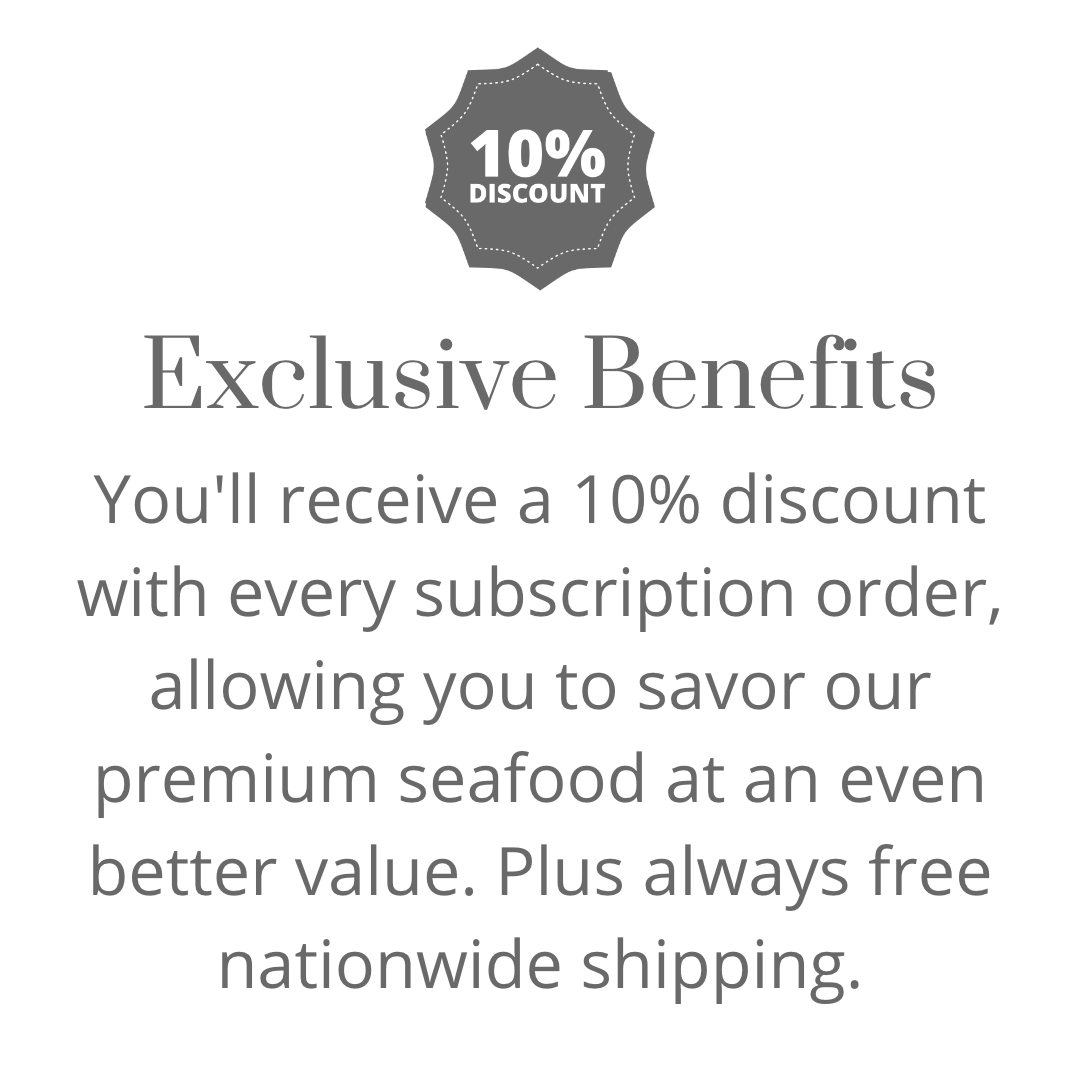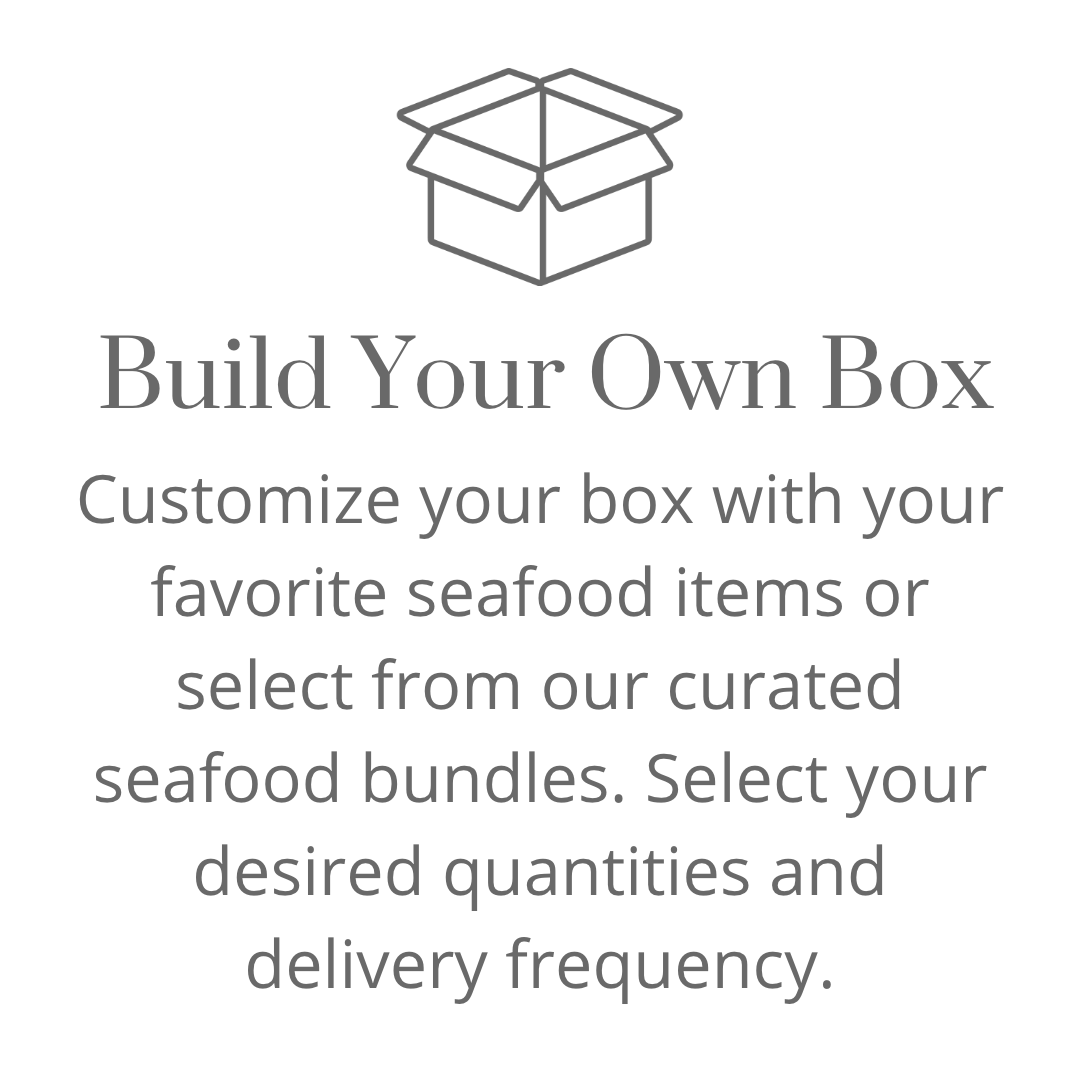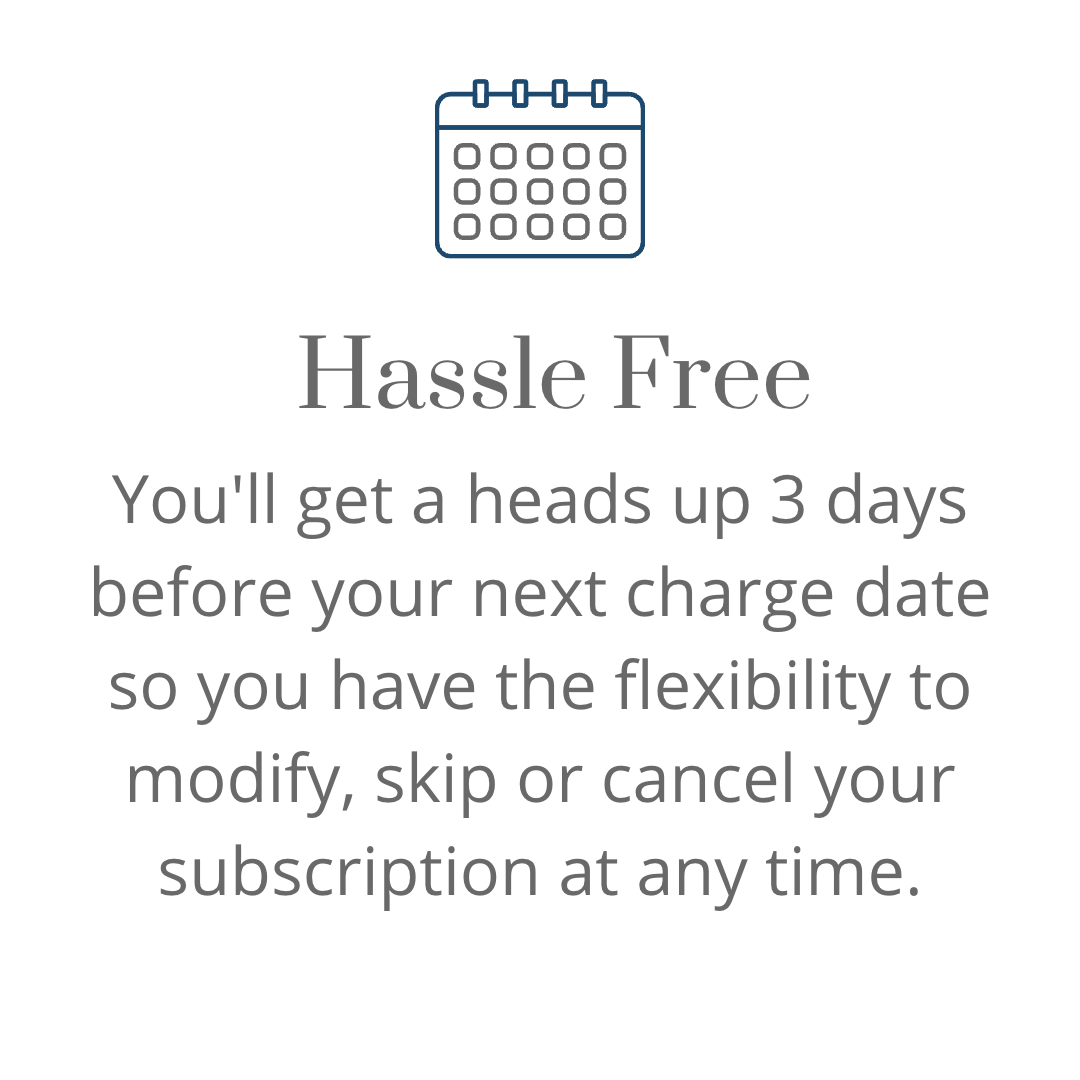 Let's Get Started
Simply select your seafood items, your desired quantities and frequency and you're all set! We will pack, ship and deliver your seafood within the week.
Already have a subscription and wish to modify? Log in here.
Subscription FAQ
What is the Premier Catch Wild Seafood Subscription?

The Premier Catch Wild Seafood Subscription is a convenient set-it-and-forget-it way to receive your favorite seafood items just when you need them. By subscribing, you save 10% off the regular price with each delivery. Completely customizable, you select your products and choose a 4-, 6-, or 12-week rotation for each. And you'll get free shipping on all oders over $125!
How do I join?

We've made it easy to get started. On the product page, you'll see your delivery options in the Frequency drop-down menu. Simply select the timing that aligns with your seafood needs, and we'll take it from there. When you choose a delivery option and quantity, the reduced price will appear on the Subscribe Now button below your selection.
Can I edit my subscription?

Absolutely! You can make changes up to 24 hours prior to the scheduled ship date. You must set up an account on our website and then head to Manage Subscriptions. Click Edit and choose Delivery Schedule. In addition, we always send a reminder email three days prior to shipment in case you want to make a change before your next delivery.

Note: You'll need to make changes to each individual product within your subscription; the changes you make for one product apply to that item only.

If you'd like help managing your subscriptions, simply email our team at info@premiercatch.com and we'd be happy to help!
Can I select the frequency?

To hit your goal of eating seafood 2x per week, we recommend setting you're subscription for every 6 weeks. However, our program is completely customizable so that you choose every 4 week, 6 weeks, 8 weeks up or 12 weeks!
How do I get free shipping?

We offer free shipping on all orders over $125!
Can I add one time products to my existing subscription order?

Absoutely! Log into your account and then select the product(s) you want to add.
Premier Catch Wild Seafood Subscription terms.

Premier Catch subscription purchases ship automatically based on the preferences in your account. By clicking/checking Subscription, you are authorizing Premier Catch to charge your credit card for future purchases based on the quantity and frequency you have specified. These details can always be found in My Account. You can change or cancel your subscription up to 24 hours prior to your designated ship date. You will receive a reminder email three days prior to each shipment.