Alaska Weathervane Scallops
(1) 20oz pack
Dry - No Preservatives or Water Added
Flash Frozen
Vacuum-Packed
Wild & Sustainably Caught in the USA
---
Description

Alaska Weathervane Scallops are known for their sweet flavor and tender, buttery meat. Our scallops are harvested from the Gulf of Alaska under the strictest of sustainability guidelines, and are hand shucked, cleaned, boxed, and rapid-deep-frozen within four hours of capture. This locks in the flavor and texture of each scallop. Our scallops are dry, meaning they are never soaked in water or preservatives.

Large 10/20 = 10-20 scallops per pound

Medium 20/30 = 20-30 scallops per pound

Alaska Weathervane Scallops are prized around the world and can be grilled, sauteed, pan-seared, or roasted.

Our scallops come from just 3 boats in Alaska: The F/V Ocean Hunter, the F/V Provider, and the F/V Polar Sea.
Serving Size

One 20 oz pack provides roughly 4-5 servings (5-6 scallops per serving). 
Storage & Preparation

Storage: Seafood ordered from Premier Catch should be kept frozen until ready for preparation. Items can be stored frozen for up to 12 months, but are best if consumed within 6 months of purchase.

Thawing: The safest way to thaw your scallops is under refrigeration. We recommend removing the product from the original packaging, placing it in a plastic bag or on a plate, and allowing it to thaw in the refrigerator for 6-8 hours, or overnight.

If you require faster thawing, we recommend placing the vacuum-sealed bag in a bowl of COLD water for 30-45 minutes. Once thaw, remove from the packaging, rinse gently with cool water in a collander and pat dry.

Keep refrigerated until serving or preparing. We recommend consuming within 2-3 days of thawing.
Shipping

We offer free nationwide shipping on all of our seafood! To keep the cost and carbon footprint low, there is a $125 order minimum.

We ship seafood on Mondays and Tuesdays, with Wednesdays reserved for nearby delivery addresses. To ensure delivery the same week, please place your order by Tuesday at 10am PST.

Your seafood will be shipped via 2-Day Air or 1-3 Day Ground, depending on your location. All of our frozen seafood is shipped with dry ice in an eco-friendly, insulated box.

Our seafood is certified ocean-friendly and wild-caught in the USA.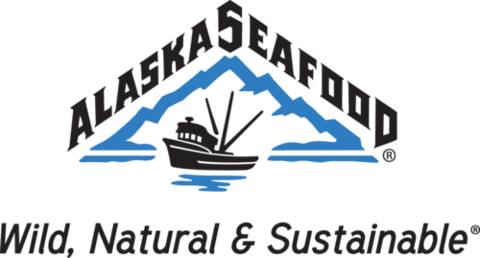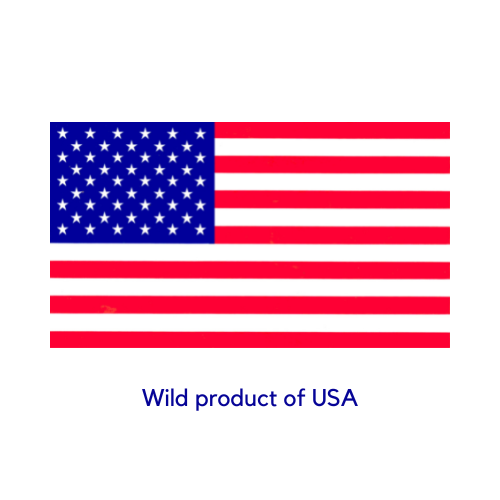 Customer Reviews
07/07/2023
LyndaBill S.

United States
Sweet firm wonderful scallops
Very good, firm and delicious scallops. Thank you for providing a product as good as these!
07/06/2023
Dennis R.

United States
Scollops
Haven't sampled yet. I wish you packaged it in smaller portions though. Just my wife and I. I'll let you know when we cook it up. The salmon was delicious
06/03/2023
Eugene D.

United States
My thoughts
Very delicious seafood!! I will order some again.
03/09/2023
Mark C.

United States
Scallops
They made it to Southern California still completely frozen, and on time! Looked great on first appearance, tasted great as always!
02/19/2023
James S.

United States
Ge
Great product and love doing business with this company!
01/30/2023
julie m.

United States
Delicious
Great. Second time ordering
01/26/2023
Liz L.

United States
Weathervane Scallops
The scallops were outstanding!! We shared them with friends and she thought they were some of the best scallops she'd ever eaten--and she's from the East coast! I'll definitely order more. Is there an option for smaller package for 2 people? Thank you!!
01/04/2023
Elaine F.

United States
Scallops
As always these scallops are amazing. They have one of the freshest tastes I have experienced.
12/30/2022
Melisa B.

United States
Fantastic!
Excellent quality and a good value. I would have easily spent the same amount at a higher end grocery store and the quality was much better. I was so impressed I've already told two friends about Premier Catch.
11/08/2022
Lynda L.

United States
Perfect scallops
This is the first time I prepared scallops at home. They are so easy to sear. Simple preparation. I'll get them again.
10/23/2022
Elizabeth P.

United States
Tasty & tender
I loved the weathervane scallops. I let them thaw in the fridge then cooked them in a cast iron skillet with some butter and garlic evoo. Heaven!!
10/23/2022
Sue D.

United States
Scallops
Haven't ate these yet, but look wonderful!
09/17/2022
Bonnie H.

United States
Hutch's Hail To Premier Catch!
If you want the best fish ….. buy Premier Catch! Every fresh fish order is perfectly clean and vacuum sealed. The taste is as good as fresh caught plus NEVER have we had any freezer burn. The canned fish is outstanding as well. We will be a regular customer of Premier Catch for sure!
08/25/2022
Kristina A.

United States
Sweet and delicious!
We love Premier Catch's scallops. They remove the tiny muscle, so they go into the pan in perfect condition. I have a standing order for these in my subscription and we look forward to them each month.
07/21/2022
Steven C.

United States
Scallops
They are great but a little pricey
07/11/2022
Don

United States
Excellent product
Have ordered many products from Premier Catch, always top quality!!! Quick to respond to inquiries and great guest services!!!