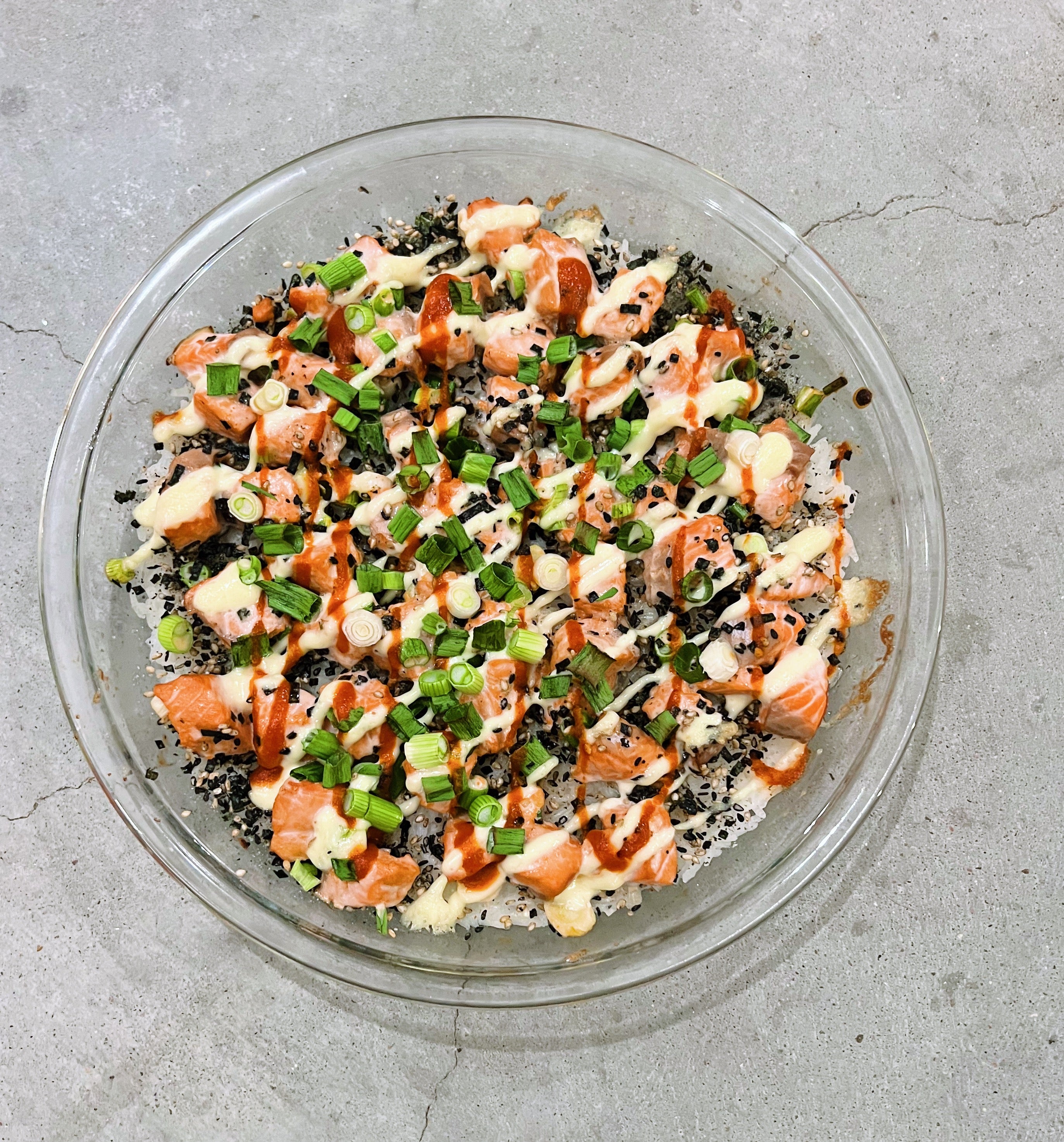 One-Pan Seafood Dishes for Busy School Nights
As the school year kicks into high gear, both parents and students are looking for quick and easy dinner solutions to fuel their evenings without sacrificing flavor and nutrition. One-pan seafood dishes come to the rescue, offering a perfect balance of convenience and deliciousness. These recipes are a lifesaver for busy school nights when time is of the essence. Let's explore some delicious options that will satisfy your taste buds and keep your evenings stress-free!
Easy Sushi Bake: Experience the flavors of sushi in a convenient, baked form. This dish layers sushi rice, crab meat, and spicy mayo, all baked to perfection. Topped with fresh avocado, cucumber, and sprinkled with furikake seasoning, it's a fun twist on traditional sushi!
Creamy Salmon Pasta with Sun Dried Tomato Garlic Sauce: Indulge in a luxurious and creamy pasta dish featuring Wild Alaska King Salmon and a sun-dried tomato garlic sauce. This combination of rich flavors and tender salmon creates a restaurant-quality meal right in your own home.
Snow Crab Pasta with Lemon Butter Sauce: Elevate your pasta night with this tasty dish. Sweet and delicate snow crab meat is tossed with al dente pasta and coated in a smooth lemon butter sauce. It's a seafood lover's dream!
Sheet Pan Halibut Tacos: Tired of the same old taco night? Try these delicious and easy sheet pan halibut tacos. Wild halibut filets are seasoned and baked to perfection, then served in warm tortillas with your favorite toppings. It's a quick and healthy twist on a classic.
One-Pan Mediterranean Cod: Transport your taste buds to the Mediterranean with this one-pan wonder. Tender cod filets are nestled among a vibrant mix of olives, cherry tomatoes, and artichoke hearts. Seasoned with herbs and drizzled with olive oil, it's a flavorful and convenient dinner option!
Sheet Pan Fajitas with Prawns: Spice up your weeknight with these sheet pan fajitas featuring Wild Alaska Spot Prawns. A colorful array of bell peppers, onions, and prawns is seasoned and roasted on a sheet pan. Serve with warm tortillas and your favorite toppings for a hassle-free dinner at home.
Let us know which recipes you love and which ones we are missing!