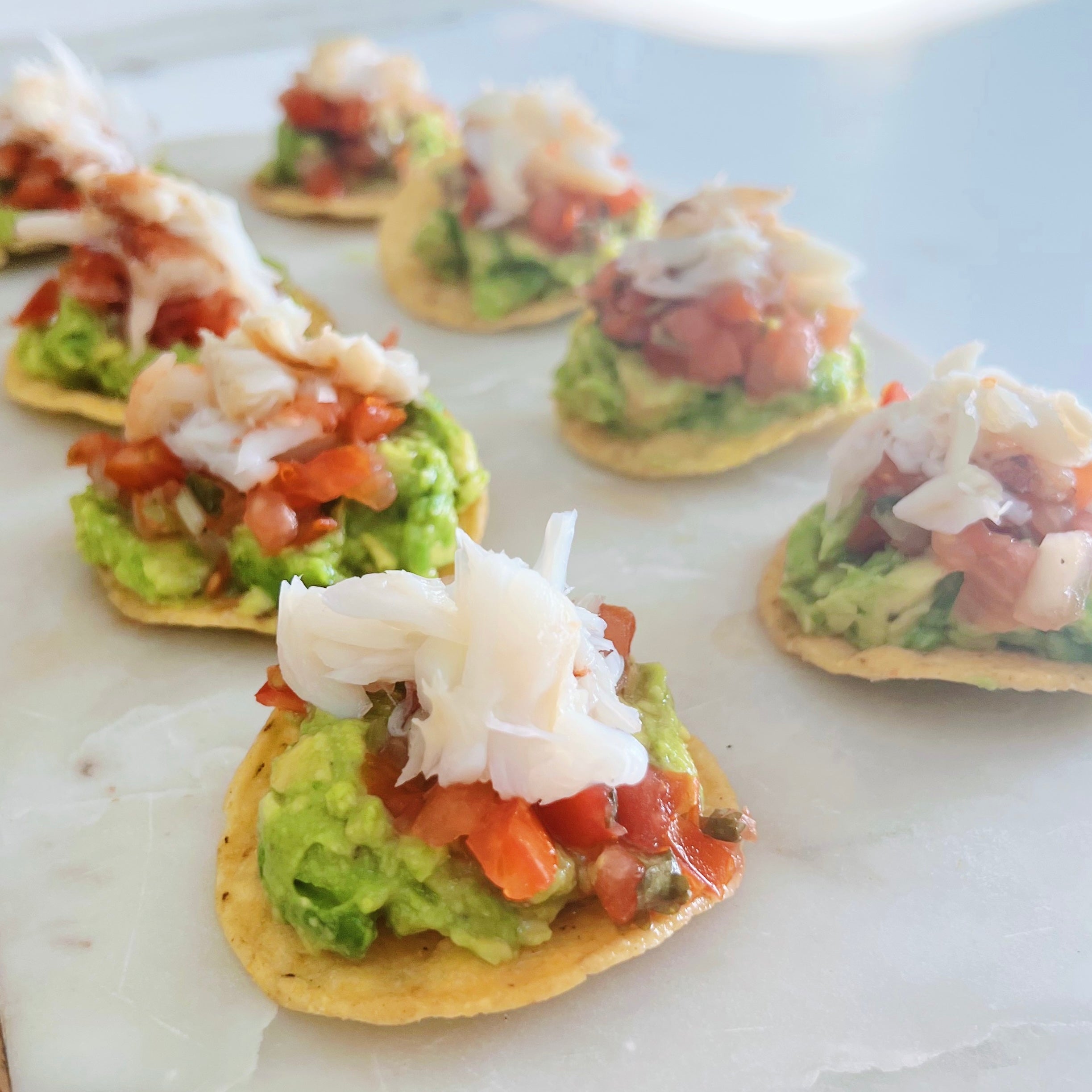 Grilled Seafood Tostadas: Fresh and Flavorful Summer Appetizer
Summer is the perfect time to indulge in delicious and refreshing seafood dishes and grilled seafood tostadas are one of our favorite recipes for the season! With grilled seafood and toppings, this appetizer is both fresh and flavorful, making it a great option for a quick and impressive appetizer.  
The best part of seafood tostadas is that they can be made with almost any kind of seafood and the topping options are endless! We love making these with shrimp, scallops, and fish. These recipes comes together in just a few minutes and calls for simple ingredients. In addition to fish, you will need tortillas, avocado, lime, cilantro, and any other toppings or seasonings of your choice! 
To make grilled seafood tostadas, start by preparing the seafood. If you are using shrimp, make sure they are peeled and deveined. If you are using fish, remove the skin and cut it into bite-sized pieces. For scallops, simply thaw them and pat dry.  Next, season the seafood with salt, pepper, and any other seasonings you like, such as taco seasoning or paprika and onion powder. 
Once the seafood is seasoned, it's time to grill it! Start by preheating your grill to medium-high heat,  and lightly oil the grates to prevent sticking. Place the seafood on the grill and cook for about 2-3 minutes per side, or until cooked through and lightly charred. 
While the seafood cooks, prepare the tostadas. To do this, heat a small amount of oil in a skillet over medium high heat. When the oil is heated, add the tortillas one at a time and fry them until they are crispy and lightly browned. Place the fried tortillas on a plate with paper towels to remove any excess oil. 
Once the seafood is grilled and the tostadas are nice and crispy, it's time to assemble them! You can find a variety of tostada recipes on the Premier Catch recipe blog but for a quick and easy one, start by spreading a layer of mashed avocado on each tostada. Next, add a few pieces of the grilled seafood on top. Sprinkle some cotija cheese, fresh cilantro, and a squeeze of fresh lime juice. 
After just a few minutes, you will have a fresh and flavorful summer appetizer! This combination of crispy tostada, creamy avocado, charred seafood, and bright citrus is a hard one to beat! 
If you have any questions and/or a favorite seafood tostada recipe, email us at info@premiercatch.com or reach out on social media @premiercatch!