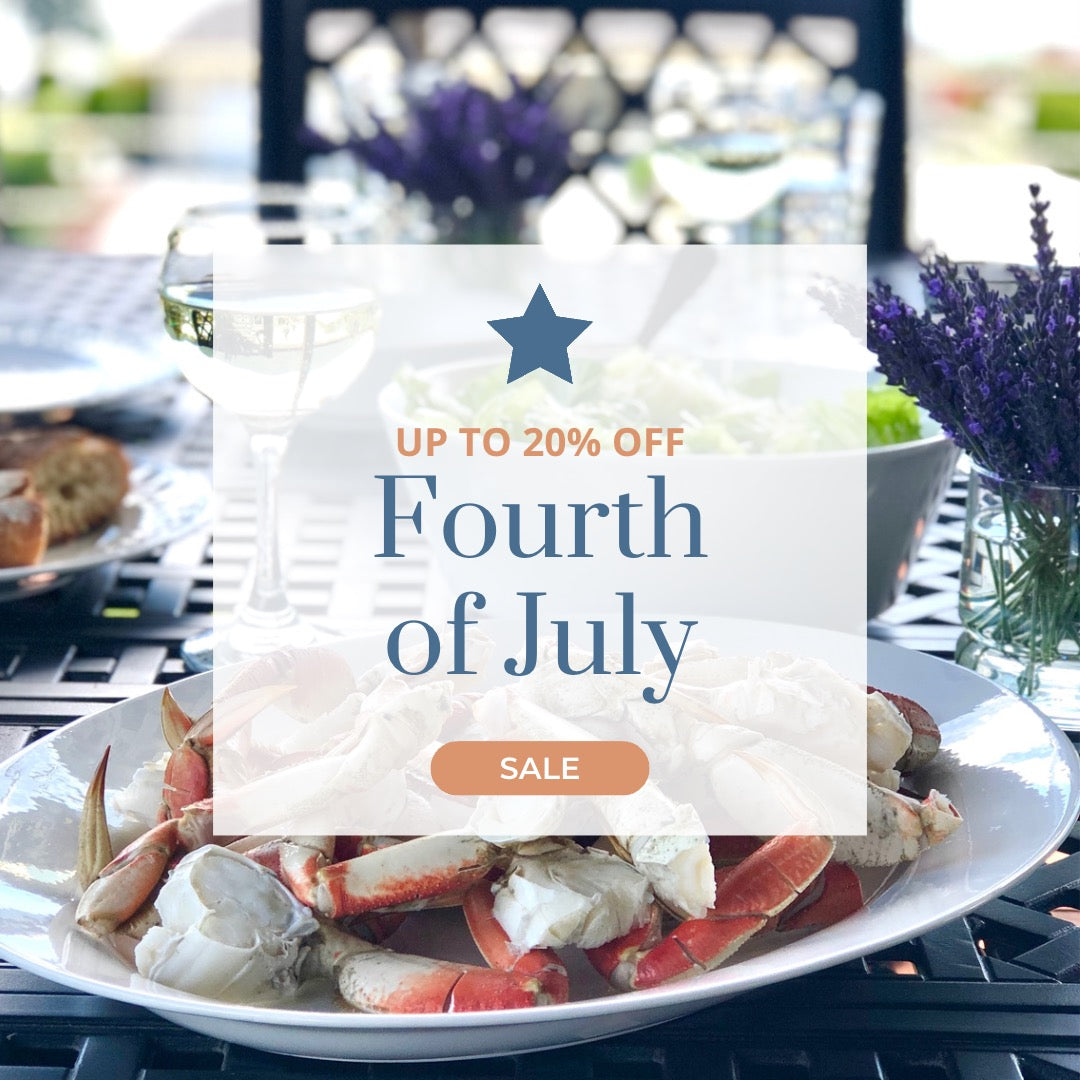 Fuel your 4th of July with Wild, Sustainable Seafood: 10 Recipes for the Holiday Weekend
What better way to fuel your 4th of July holiday weekend than with delicious and nutritious seafood dishes? Not only does seafood offer a wide range of culinary possibilities, but it also brings numerous health benefits to the table. From heart-healthy omega-3 fatty acids to an abundance of essential nutrients, seafood is a fantastic choice for a festive and nourishing meal. In this blog post, we'll explore ten crave-worthy recipes that highlight wild, sustainable seafood, ensuring a memorable and impressive 4th of July feast.
BBQ Salmon Bowls with Mango Jalapeño Salsa: Inspired by Half Baked Harvest, these BBQ salmon bowls combine the richness of grilled salmon with the vibrant flavors of mango and jalapeño salsa. Salmon is an excellent source of protein and omega-3 fatty acids, promoting heart health and reducing inflammation.
Greek Style Grilled Prawn Kabobs with Rice and Lemon Aioli:

These succulent prawn kabobs are marinated in Mediterranean-inspired flavors and grilled to perfection. Accompanied by rice and zesty lemon aioli, this dish is a true crowd-pleaser. Prawns are low in calories and packed with lean protein, making them an ideal addition to a healthy diet.
Willard's Kitchen Bacon Wrapped Grilled Scallops

: Indulge in the irresistible combination of smoky bacon and tender scallops with this delectable recipe. Scallops are an excellent source of magnesium, potassium, and vitamin B12, contributing to optimal nerve function and promoting red blood cell production.
Grilled Sockeye with Watermelon Feta Salad

: 

For a refreshing and light dish, try this grilled sockeye salmon paired with a vibrant watermelon feta salad. Sockeye salmon is rich in vitamin D and omega-3 fatty acids, supporting bone health and brain function.
Snow Crab Louie Salad

: Cool down on a hot summer day with a refreshing Snow Crab Louie Salad. This delightful salad features sweet and succulent snow crab, crisp lettuce, juicy tomatoes, and a tangy dressing. Snow crab is low in saturated fat and high in protein, making it a guilt-free indulgence.
Smoked Salmon Pasta Salad with Lemon

: 

Combine the smoky goodness of smoked salmon with the freshness of a pasta salad in this crowd-pleasing recipe. Smoked salmon is a great source of vitamin B6 and B12, promoting brain health and supporting the immune system.
Spot Prawn Tacos with Pineapple Salsa

: 

Add a tropical twist to your 4th of July menu with these spot prawn tacos topped with zesty pineapple salsa. Spot prawns are an excellent source of selenium and zinc, which support immune function and provide antioxidant benefits.
Mango Halibut Ceviche Tostadas

: 

Experience the tangy flavors of ceviche in this tropical twist on a classic dish. Mango halibut ceviche tostadas are not only refreshing but also high in vitamin C, promoting collagen production and enhancing iron absorption.
Shrimp & Celery Salad: Looking for a light and crunchy salad? Try this shrimp and celery salad, packed with protein and fiber. 
Grilled Sockeye Salmon with Lemon-Herb Marinade: Savor the simplicity of a grilled sockeye salmon filet with a zingy lemon-herb marinade. This is the perfect dish to share with friends and family! 
We hope you have a festive and nutritious 4th of July with wild, sustainable seafood. Let us know what you make!