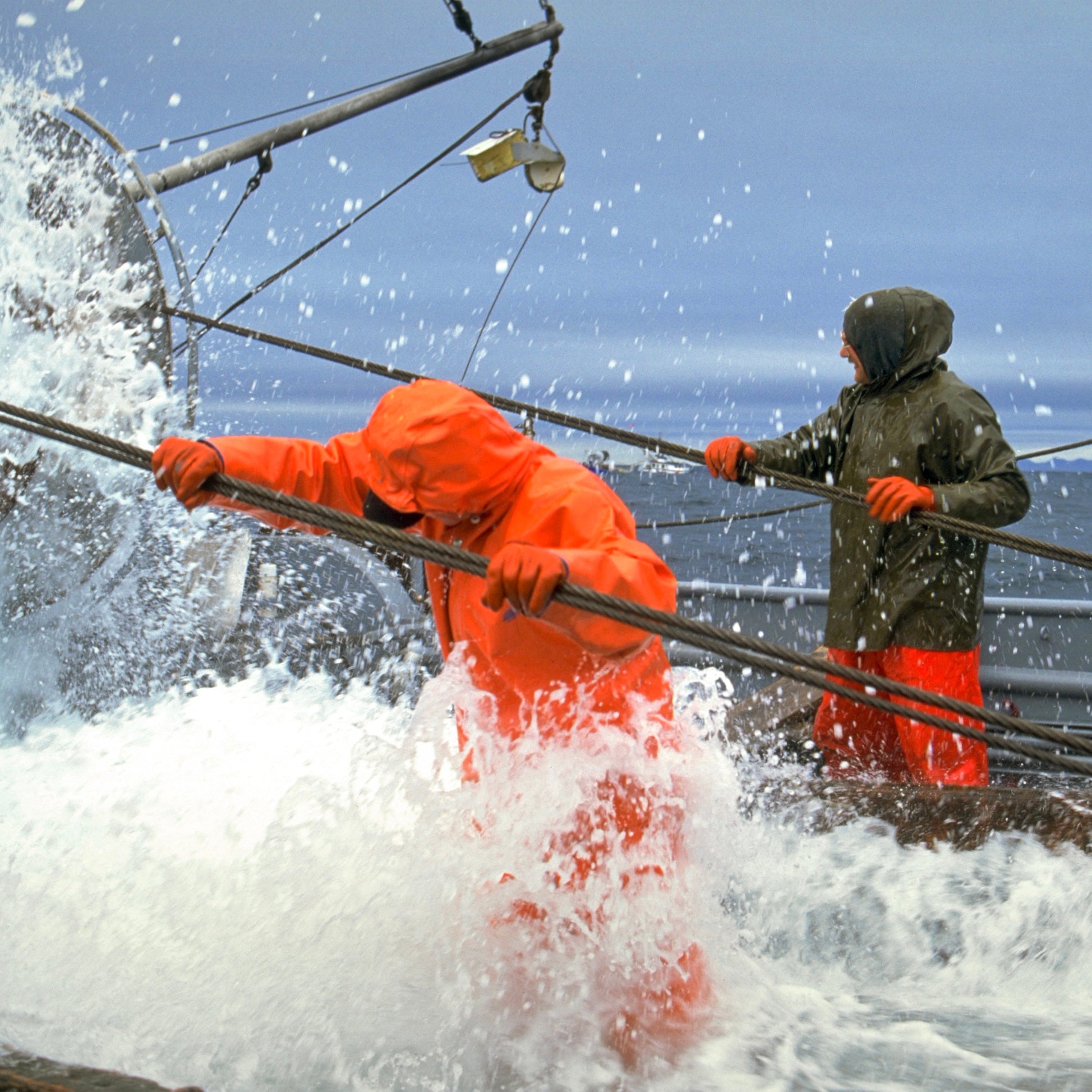 Celebrating World Health Day!
Coming up on April 7th, 2023  ̶  World Health Day  ̶  the World Health Organization will be celebrating its 75th anniversary! 
World Health Day is a global awareness day observed every year on April 7th, raising awareness about important health issues affecting people around the world and promoting healthy living. Since its inception in 1948, the World Health Organization has been working hard to promote health, keep the world safe and serve the vulnerable so we can all reach the highest level of health and well-being. Each year, World Health Day focuses on a particular health issue of global concern. This year, the theme for World Health Day is "Building a Fairer, Healthier World for Everyone."
On this World Health Day, we cannot stress enough the importance of consuming healthy, sustainable food. And what better way to do so than by indulging in the wild, sustainable seafood from Alaska?
The cold, clean waters of Alaska are home to some of the most nutrient-rich seafood on the planet. From salmon to halibut, crab to shrimp, Alaska's seafood is not only delicious but also packed with essential nutrients that are crucial for our overall health.

But what sets Alaska's seafood apart is its sustainability. The state has been a pioneer in sustainable fishing practices for over 50 years, ensuring that the seafood we enjoy today is available for future generations. Their conservation efforts include measures like limiting fishing seasons, using responsible fishing methods, and closely monitoring the health of the fish populations.

When you choose Alaska's seafood, you're not only doing your body a favor, but you're also helping to protect the planet. It's a win-win situation!
Wild seafood is also an excellent source of omega-3 fatty acids, vitamins, minerals, and other important nutrients that are essential for good health. Eating seafood regularly has been linked to a range of health benefits including improved heart health, brain health, sleep, mood boosting effects, and even more radiant hair and skin. Furthermore, nutrients like zinc, iron, and vitamin D are essential for maintaining a healthy immune system. 
In addition to sustainability and its nutrition benefits, seafood also plays an important role in the global economy and food security. It is a major source of income for millions of people around the world, and provides a vital source of protein for many communities.
Here are some ideas to celebrate World Health Day 2023:
Cook a New Seafood Dish: Celebrate World Health Day by cooking a healthy and delicious seafood dish. You can find numerous seafood recipes on the Premier Catch Recipe Blog for every meal and type of cuisine.
Try a New Type of Seafood

: If you typically stick to the same types of seafood, try branching out and trying something new! If you tend to opt for salmon, give halibut or cod a try or, if you tend to eat fish, try a shellfish species such as crab or scallops. 

Learn about Sustainable Seafood

: Take some time to learn about sustainable seafood and the importance of choosing seafood that has been responsibly harvested. You can read more about our commitment to sustainability

here

.

Eat Wild, Support Local

: Buying seafood from local companies is a great way to directly support the fisherman and fishing communities and ensure that you are getting the freshest seafood possible.

Host a Seafood Dinner Party

: Invite friends and family over for a seafood dinner party. This is a great way to share your love of seafood and introduce others to the many health benefits of this delicious resource.
By celebrating World Health Day and the role seafood plays in world health, we can all take steps towards building a fairer, healthier world for everyone. If you have any questions or comments, please reach out to us on social media @premiercatch or by email info@premiercatch.com