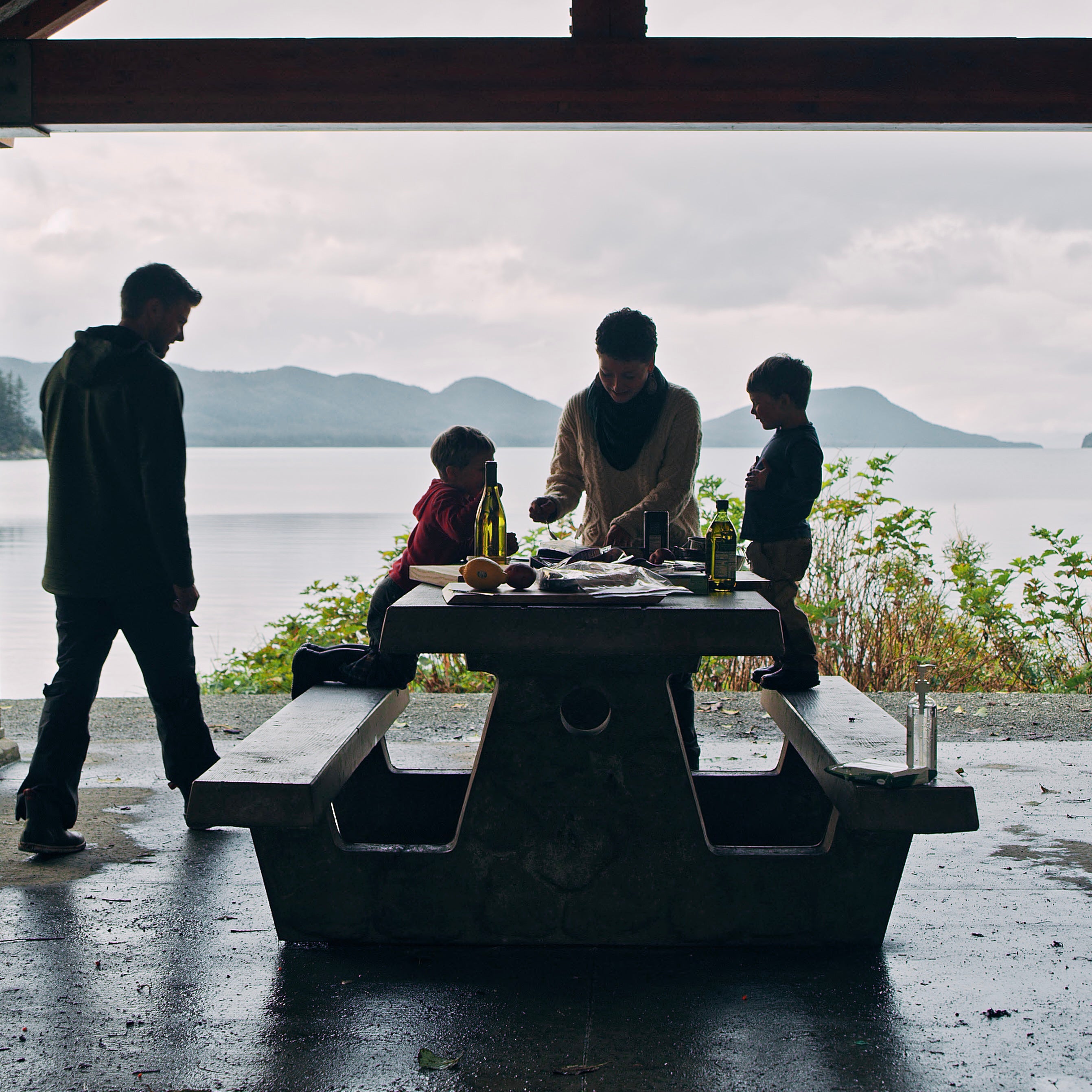 Can you guess the MOST Alaskan food?
If you guessed salmon, you were close!
According to Laureli Ivanoff, Alaskan Native and member of the Inupiaq group, smoked salmon dip is one of the "most Alaskan foods," deeply rooted in tradition and a major component of Alaskan lifestyle. 
Smoked salmon dip or "spread" is an efficient and delicious way to enjoy smoked salmon. Smoked salmon spread is a staple across the state of Alaska. The classic recipe is made of flaked salmon, mayonnaise, and whatever ingredients are in the fridge, such as chives or dill. Many Alaskan grocery stores offer an in-house version but many Alaskan families also have their own cherished recipe. The added smokiness from the salmon gives each version a unique flavor. Alaskan families typically serve this dip when hosting guests and at weddings with crackers to accompany it. 
Of course salmon spread is impossible without the incredible Alaskan salmon itself. Salmon is another major food staple and has been a part of Alaskan culture for at least 11,800 years. For context on how much Alaskans love their salmon, a 2017 study found that individuals in a rural community in Alaska consumed an average of 75 pounds of salmon a year, while the U.S. national average for seafood consumption was less than 15 pounds a year.
As an "annexed" part of the United States, Alaska relies heavily on wild food. While residents in Anchorage have grocery access, rural communities continue to rely on wild protein sources as well as vegetables that become available with the seasons. 
Preserved foods are also very popular in Alaska because of the state's distant location and harsh conditions. Alaskans need to be self-sufficient and prepared for long winters when fresh food is scarce or unavailable. They typically preserve food by canning, smoking, drying, or pickling, allowing them to store food for long periods of time without spoiling and keep a reliable source of food year-round. Smoking foods has since become a tradition passed down through generations and an important part of the state's culture. 
At Premier Catch, we offer both Wild Alaskan Smoked King Salmon and Smoked King Salmon Dip. Our smoked salmon is hand crafted & alder smoked in small batches. It ships frozen and is ready to eat when thawed. The filets are vacuum-packed with pin bones removed. Similarly, our smoked salmon ships in a frozen 8 oz container, ready to serve immediately upon thawing. It's made with all natural ingredients featuring our premium, wild-caught smoked Alaskan King Salmon. Both are delicious and offer an authentic taste of the incredible Alaskan staple of salmon and smoked salmon spread.