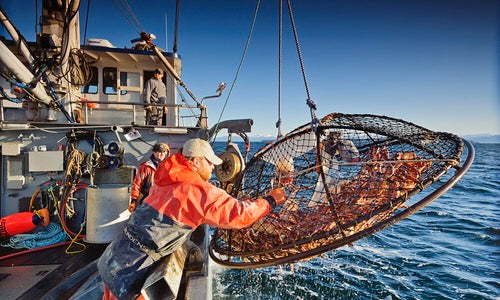 2022-2023 Alaskan Red King Crab Season Closed
At Premier Catch, we have chosen products that meet incredibly high standards of both quality and sustainability. Our butterfly split Alaskan Red King Crab legs are no exception. They are beautiful, delicious, and harvested sustainably, which is why we, and so many of you, love them.
For the first time in 25 years, the Alaskan Red King Crab harvest in the Bering Sea has been cancelled. The Alaska Department of Fish and Game and the North Pacific Fishery Management Council monitor the crab stock, migration patterns and other biological data for the Alaskan Red King Crab and other species. In the Fall of 2021, those governing bodies decided to close the Alaskan Red King Crab fishery due to low stock of female crabs. This closure is difficult for the fishermen and for our customers, but ultimately, these decisions based on science, with sustainability as the number one priority, which is why we love our Alaska fisheries.
Please see this article from the Seattle Times in October, noting the closure and sharing some of the harvest and population data.
*photo courtesy of Alaska Seafood