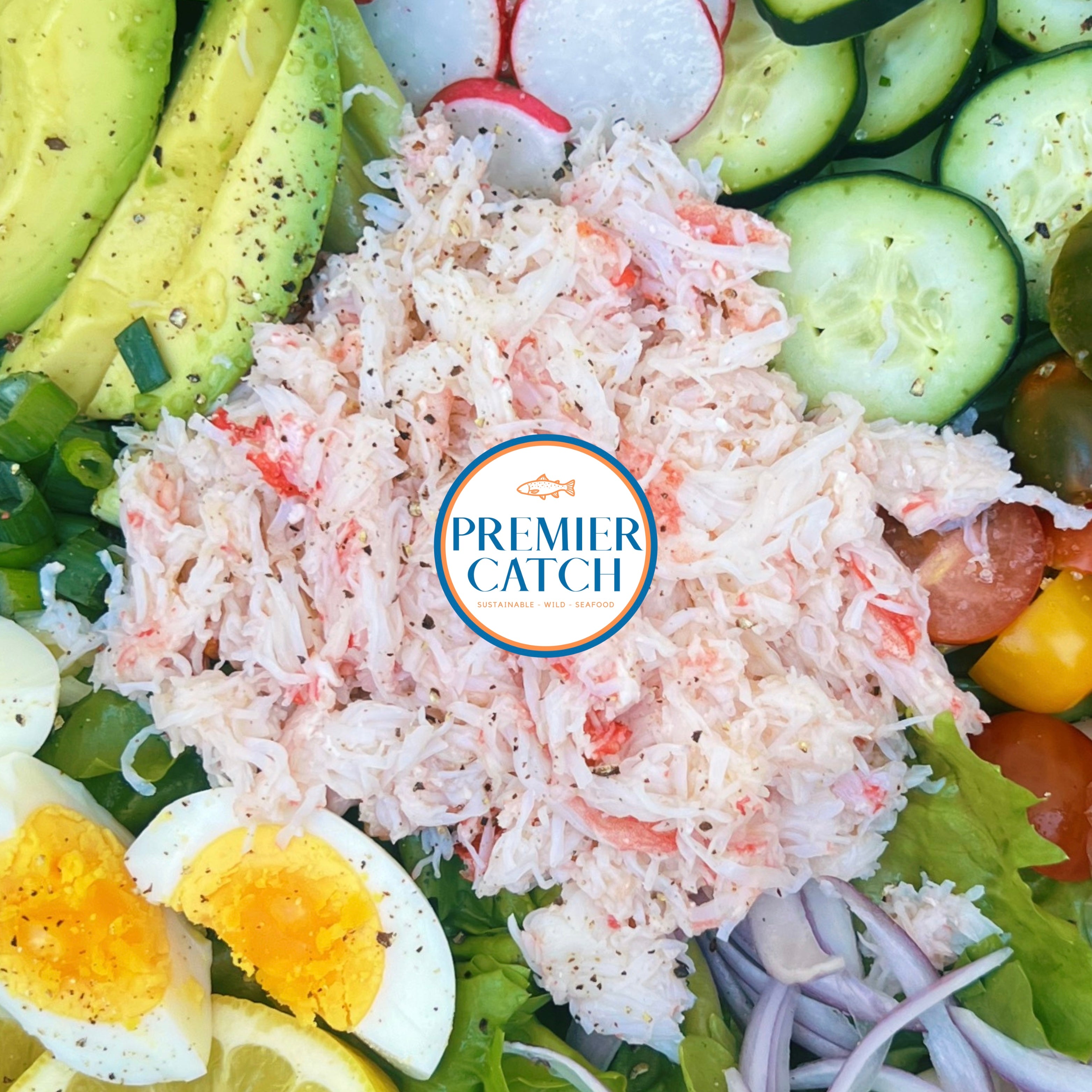 8 Refreshing Seafood Recipes to Beat the Heat
During summer heat waves, the last thing you want to do is spend hours in a hot kitchen. Instead, dive into some delicious seafood and try these recipes that require zero heat! From citrusy ceviche to delightful poke bowls, these eight zero-heat seafood recipes will keep you cool, refreshed, and satisfied all summer long.
A classic ceviche is the perfect choice for a refreshing seafood dish. Combine wild Alaska weathervane scallops with diced tomatoes, red onions, cucumber, jalapeño, cilantro, lime juice, and a pinch of salt. Allow the scallops to "cook" in the citrusy marinade for an hour in the refrigerator. Serve chilled with tortilla chips or on a bed of crisp lettuce for a tasty snack.
Enjoy both salmon and snow crab with this hand roll recipe. Fill seaweed sheets with flaky snow crab and succulent salmon, along with creamy avocado slices and cucumber. Roll them up and enjoy this flavorful dish- perfect for picnics or a light lunch on a hot day.
Combine the best of sushi and canned tuna with this genius recipe. Mix canned tuna with sriracha mayo, sushi sauce, and chopped green onions for a kick and crunch. Paired with avocado, cucumber, and rice, this is a refreshing twist on traditional sushi flavors!
For a quick and flavorful seafood salad, mix wild Oregon bay shrimp with diced celery, chopped green onions, and a creamy dressing made from sour cream, light mayonnaise, lemon juice, old bay seasoning, and dill. This light and tangy salad will satisfy your cravings and keep your kitchen cool on hot summer days.
Onigiri, or Japanese rice balls, are a delicious snack that can be customized with different  fillings. Our favorite onigiri is made with smoked king salmon, avocado, and momofuku's chili garlic crunch. These portable snacks are perfect for an outdoor adventure or easy lunch at home.
Upgrade your avocado game with this spicy and refreshing tuna filling. Mix canned tuna with kewpie Mayo, sriracha, and coconut aminos. Halve ripe avocados and remove the pit, then fill them with the tuna mixture. These spicy tuna stuffed avocados are packed with flavors and healthy fats, making them an ideal summer treat.
Indulge in this creamy and flavorful shrimp dip that requires zero heat to make. Combine Oregon bay shrimp with Parmesan cheese, diced green onions, and mayonnaise. Serve the dip with crisp cucumber slices, carrot sticks, or your favorite chips for a cool and satisfying appetizer.
Enjoy the Hawaiian flavors with this no-cook salmon poke bowl. Marinate fresh salmon cubes in a mixture of soy sauce, sesame oil, green onions, and sesame seeds. Arrange the marinated salmon on a bed of chilled sushi rice, and top with avocado slices, cucumber, and seaweed salad. Add a dollop of sriracha mayo for an extra kick!
This summer, beat the heat with these delightful zero-heat seafood recipes. From the tangy Scallop Ceviche to the refreshing Salmon Poke Bowl, these dishes will keep you cool and satisfied while savoring the flavors of the ocean. Enjoy these effortless and delicious recipes, and embrace the joy of summer without turning on the stove!