Wild Alaska Spot Prawns
1.5lb tray Wild Alaska Spot Prawns
Known as "The Lobster of Alaska"
Two sizing options available: Large (21-30 pieces per pound) or XL (under 20 pieces per pound)
Shell On, Head Off, No Eggs
Raw, Arrives Frozen
Wild & Sustainably Caught in the USA
---
Description

Our premium quality Wild Alaska Spot Prawns are the perfect addition to any seafood lover's culinary repertoire. These prawns are harvested sustainably from the pristine waters of southeast Alaska, ensuring the highest quality and freshest taste possible.

We are offering our spot prawns in two sizes currently:

Large: 21-30 pieces per pound
XL: under 20 pieces per pound

Spot prawns, also known as spot shrimp, are the largest species of shrimp found in Alaska. Loved for their subtle sweetness and distinct texture, spot prawns are often referred to as the "lobster of Alaska." They are incredibly versatile and cook in minutes! They can be prepared in a variety of ways, such as grilling, sautéing, or pan-frying.

Not only do our Wild Alaska Spot Prawns taste amazing, but they are also packed with nutrients. They are free from any additives, are low in fat and calories and high in protein, making them a healthy choice for any meal.

Wild Alaska Spot Prawns are easy to "spot" because of the four white spots that appear on their 1st and 5th abdominal sections.

We take pride in delivering only the freshest, highest quality seafood to our customers, and our Wild Alaska Spot Prawns are no exception.
Serving Size

One 1.5 lb tray of spot prawns is approx 3 servings.
Storage & Preparation

Storage: Seafood ordered from Premier Catch should be kept frozen until ready for preparation. Items can be stored frozen for up to 12 months, but are best if consumed within 6 months of purchase.

Thawing: The safest way to thaw your spot prawns is under refrigeration. We recommend gently rinsing them under cold water and then placing them in a colander over a plate or tray in the refrigerator for 6-8 hours, or overnight. This ensures thawing at safe temperatures.

Keep refrigerated until serving or preparing. We recommend consuming within 2-3 days of thawing.

Cooking: For our latest spot prawn recipes, visit the Premier Catch Kitchen!
Shipping

We offer free nationwide shipping on all of our seafood! To keep the cost and carbon footprint low, there is a $125 order minimum.

We ship seafood on Mondays and Tuesdays, with Wednesdays reserved for nearby delivery addresses. To ensure delivery the same week, please place your order by Tuesday at 10am PST.

Your seafood will be shipped via 2-Day Air or 1-3 Day Ground, depending on your location. All of our frozen seafood is shipped with dry ice in an eco-friendly, insulated box.

Our seafood is certified ocean-friendly and wild-caught in the USA.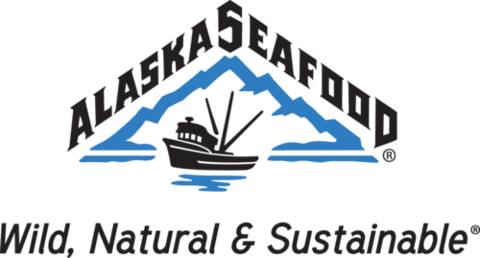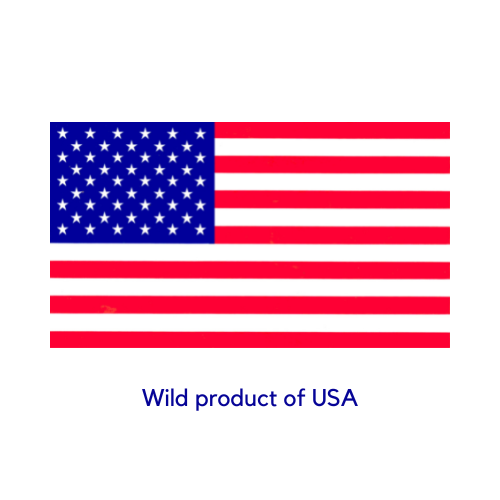 Customer Reviews
09/29/2023
Tracey G.

United States
Spot Prawn Scampi
Wonderful flavor! Sweet and tender, will definitely get more of these!
09/15/2023
Gloria C.

United States
Spot Prawns
Terrific quality sweet and delicious!
09/02/2023
Rick R.

United States
Best prawns
These are the best shrimp you can get. Once thawed, peeling and deveining is easy with sharp kitchen shears. I like to sauté them with butter and a little garlic.
07/20/2023
Danene D.

United States
Spot prawns were very good. I made them with your recipe, spot prawns scampi. It was delicious. I have 2 more packages in the freezer, so I will be enjoying my spot prawns.
07/15/2023
LyndaBill S.

United States
Some of the best Spot Prawns!
Outstanding!! Again, sweet, firm and delicious!!!! The package they came in..a bit much for two people, however we definitely managed!!!!
07/07/2023
LyndaBill S.

United States
Excellent Spotted Prawns
Excellent Spotted Prawns. Some of the best sweet firm and very delicious.
07/07/2023
Steve S.

United States
great shrimp
great shrimp will order again
07/06/2023
Dave R.

United States
Delivered on schedule and frozen
The spot shrimp look great and arrived frozen with plenty of dry ice to spare. Haven't eaten any yet, but they should be great.
06/30/2023
Josh F.

United States
Fantatic prawns
The XL prawns were as advertised. One of the best packaged spot prawns we have purchased.
06/29/2023
Charles S.

United States
Would buy again.
Nice size at a reasonable price for this season. Well packed with dry ice. Arrived frozen solid
06/20/2023
Roger

United States
Spot prawn delicious!
What more can I say but it was delicious delicious! Thanks again for a fine seafood product…
08/14/2022
Kristina A.

United States
Sweet deliciousness!
We loved these prawns! They were so fresh, firm and perfectly trimmed, as all the orders are from Premiere Catch.
06/18/2022
Angela w.

United States
Great job
Excellent. The product is beautiful, and it arrived right on time. Thank you.
06/10/2022
Gloria C.

United States
Spot Prawns
Much better than the "fresh shrimp " we get at the market. Outstanding flavor.
06/06/2022
Sylvester G.

United States
Nice but to many small ones
My buy experience was just fine the company is fine the selection of spotted prawns wasn't I ordered 2 boxes but had way to many small one for what I was cooking. My order arrived fast and perfect,might try again when I can get bigger ones.
04/29/2022
Anbrit L.

United States
My dinner guests were speechless
I served these spot prawns to people who weren't necessarily excited about seafood in general, and we had a nearly silent dinner because they couldn't shell and eat them fast enough. A true treat--- the quality is outstanding. (all of their other fish is excellent as well).