Wild Smoked King Salmon Dip
8oz container
Fully prepared, ready to serve
Ships frozen
All natural ingredients featuring our premium, wild-caught smoked Alaskan King Salmon
---
Description

Developed by our salmon fishermen in Juneau, Alaska, this is guaranteed to be the best Wild Smoked King Salmon Dip you've ever had. Our premium Wild Alaskan King Salmon is lightly smoked and hand combined with a traditional mix of cream cheese, all-natural mayonnaise, green onions and spices.

Our Wild Smoked King Salmon Dip can be served as an appetizer with fresh veggies or crackers for dipping. It's also delicious on a toasted bagel -- or simply just eat it with a spoon!

Ingredients: Cream Cheese, Smoked Wild Salmon, Mayonnaise, Green Onions, Spices, Onion, Garlic.

Contains: Milk, Soy & Eggs.
Serving Size

One 8 oz container is approx 3-4 servings.
Storage & Preparation

Storage: Seafood ordered from Premier Catch should be kept frozen until ready for preparation. Items can be stored frozen for up to 12 months, but are best if consumed within 6 months of purchase.

Thawing: Refrigerate to thaw. Once thaw, consume within 10 days.
Shipping

We offer free nationwide shipping on all of our seafood! To keep the cost and carbon footprint low, there is a $125 order minimum.

We ship seafood on Mondays and Tuesdays, with Wednesdays reserved for nearby delivery addresses. To ensure delivery the same week, please place your order by Tuesday at 10am PST.

Your seafood will be shipped via 2-Day Air or 1-3 Day Ground, depending on your location. All of our frozen seafood is shipped with dry ice in an eco-friendly, insulated box.

Our seafood is certified ocean-friendly and wild-caught in the USA.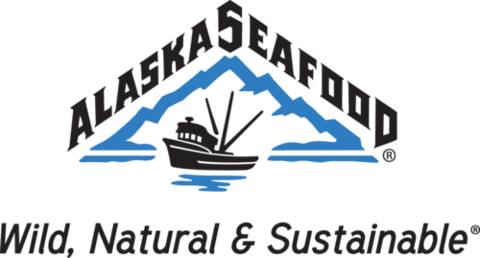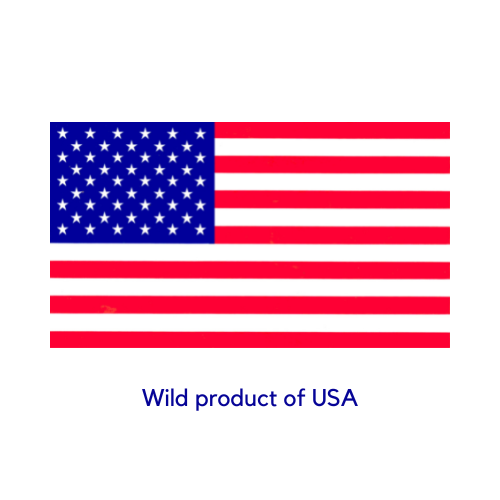 Customer Reviews
12/02/2023
Kathleen O.

United States
Rich flavor
I love this salmon dip it's very rich and little goes a long way! Lots of salmon pieces. I'm going to try a little cream cheese to reduce the rich flavor.
08/27/2023
Gary B.

United States
Delicious
Very Good & Popular with our guests
08/03/2023
Gina C.

United States
Smoked goodness!
The smoked salmon dip + smoked filets were some of the best we've ever had! Will definitely be buying again!
01/04/2023
Kat J.

United States
Quality product
Exceptional!
12/24/2022
Ron C.

United States
Best Smoked Salmon dip we've had.
Ordered five containers of the Smoked Salmon dip for a party. I have smoked my own Salmon in the past and made a pretty good dip. This time I got rave reviews on the dip and was forced to admit it was from Premier Catch. Some people hung around the dip and crackers gorging themselves. Great combo of flavors. Five Stars!
11/25/2022
jay B.

United States
Smoked Salmon Dip
Excellent Salmon Dip
10/23/2022
Sue D.

United States
10/13/2022
Ryan K.

United States
Great spread/dip!
A perfect blend of salmon, cream cheese and spices. If you like smoked salmon you will love this spread!
10/13/2022
Ryan K.

United States
Great Spread/ Dip!
If you like smoked salmon you'll love this spread/dip. It's a tad thick for a dip - very flavorful with the right combo of cream cheese, smoked salmon and spices. Very well packed but one still cracked in transit. It was frozen so no issue moving it to another container. Highly recommend
10/13/2022
Ryan K.

United States
Great flavorful dip.
These were very well packaged but one still broke in transit (was able to transfer to a new container no issues). This dip is great for anyone who likes smoked salmon. Flavorful with just the right mix of cream cheese, salmon and seasoning. Didn't last very long!!!
04/15/2022
Patricia S.

United States
Delicious
This was delicious! The right amount of seasoning and spices with a generous amount of salmon. Great for parties or just a snack.
03/24/2022
Beth

United States
Buy extra!!
My husband is a bit of a salmon dip snob. This is the BEST!! Buy extra, you will want it!
01/01/2022
Bobbie O.

United States
Delicious
It didn't arrive in 2 days but instead took 4. It came perfectly package and was delicious!!!
11/27/2021
Gary S.

United States
Championship Dip
So good you'll double dip this dip!
11/19/2021
Janet C.

United States
Smoked Salmon dip
Excellent! I can see it being a habit!!
10/28/2021
Betsy K.

United States
smoked salmon dip
This was fabulous. Quite a simple fresh recipe. The key is the quality of the salmon, smoked perfectly.